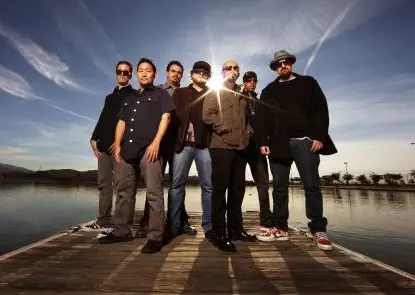 This year's Santa Ana Cinco de Mayo Festival is shaping up to be an amazing event – with the hottest Latin music acts, including:
Saturday, April 30: Fobia, Gustavo Galindo, Arise Roots, Ignacio Val, Codigo de Tierra Caliente, El Ejecutivo, Rincon Norteo, Ballet Folklorico del Centro
Sunday, May 1: Ozomatli, M.I.S., Ceci Basteda, Banda Estrella Dorada, Arturo Sanchez y Jerarquia, Los Santaneros, Rafaga Norteo
Sunday Schedule:
Noon Los Santaneros
1:00 Arturo Sangez y La Jerarquia
2:00 Banda Estrella Dorada
3:00 Ragaga Norteno
4:00 Ceci Bastida
5:10 Mexican Institute of Sound
6:30 Ozomatli
In their fifteen years together as a band, celebrated Los Angeles culture-mashers Ozomatli have gone from being hometown heroes to being named U.S. State Department Cultural Ambassadors.
Ozomatli has always juggled two key identities. They are the voice of their city and they are citizens of the world.
Their music — a notorious urban-Latino-and-beyond collision of hip hop and salsa, dancehall and cumbia, samba and funk, merengue and comparsa, East LA R&B and New Orleans second line, Jamaican ragga and Indian raga— has long followed a key mantra: it will take you around the world by taking you around L.A.
This has never been truer for Ozo than it is in 2011. More than ever before, the band is both of the world and of L.A.
Originally formed to play at a Los Angeles labor protest over a decade ago, Ozomatli spent some of their early days participating in everything from earthquake prep "hip hop ghetto plays" at inner-city elementary schools to community activist events, protests, and city fundraisers. Ever since, they have been synonymous with their city: their music has been taken up by both the Los Angeles Dodgers and Los Angeles Clippers, they recorded the street-view travelogue "City of Angels" as a new urban anthem, and they were featured as part of the prominent L.A. figures imaging campaign "We Are 4 L.A." on NBC, and have the distinction of headlining the Hollywood Bowl twice in 2008 and 2010.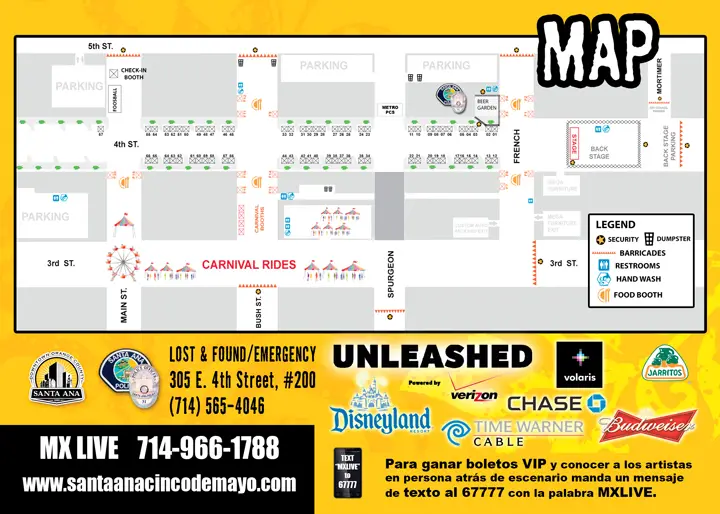 Enjoy all the festivities on Saturday, April 30, and Sunday, May 1, from 12 noon to 10 am, in downtown Santa Ana.  See the map above for more details or click here.