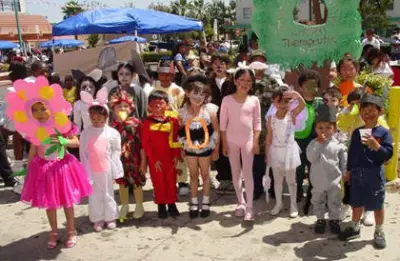 The non-profit Orange County Children's Therapeutic Arts Center is running a summer program to foster greater understanding of Latin American and Spanish dance and art.
The center has offered programming since 2000 in arts and music and welcomes students from at-risk backgrounds, as well as those with special needs.
The center, located adjacent to the Bowers Museum in Santa Ana, offers the camp from July 9 to July 27, from 9 a.m. to 3 p.m., Monday through Friday.
Every Friday, campers participate in a show involving dance, percussion and set design. The camp costs $150 per week. Please call 714-547-5468 to register.