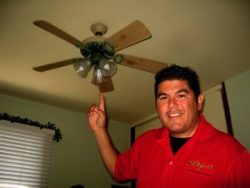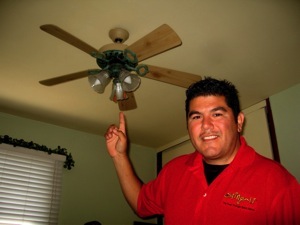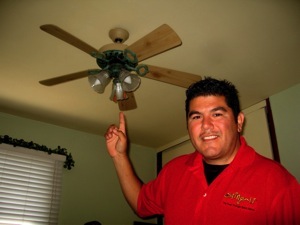 James Lynn, a native of Santa Ana, spent 23 years cleaning carpets, after graduting from Santa Ana High School and from Orange Coast College with a degree in Marketing/Advertising.  Now Lynn is ready to clean up in the world of board games, after inventing a fun new game called Spingali.
I had a chance to observe several kids playing Spingali at yesterday's Park Santiago Summer Concert.  It is a fun game that is reminiscent of Chinese Checkers, with a cosmic twist.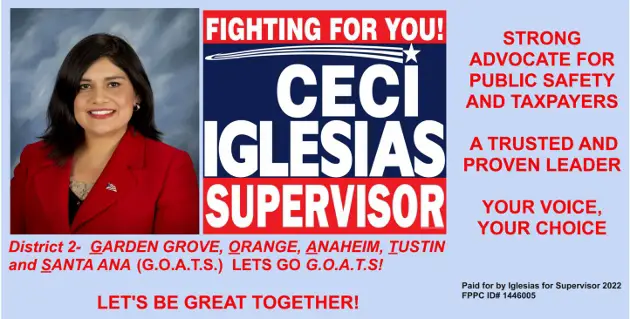 Lynn came across the idea for Spingali one winter night when his newborn son let everyone know he was ready for his nightly feeding. Unable to go back to sleep, Lynn stared at the ceiling fan that hung above the bed. That's when he suddenly visualized a unique new spinning board game that would turn like the ceiling fan as you played. He quickly jumped out of bed and started to sketch the game that he had envisioned. The first reaction of the new game idea came from his wife who said, "Go back to sleep!"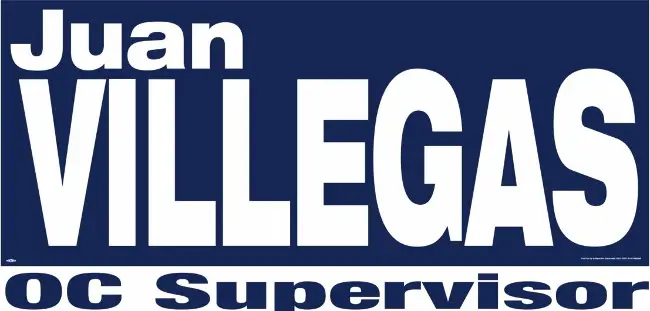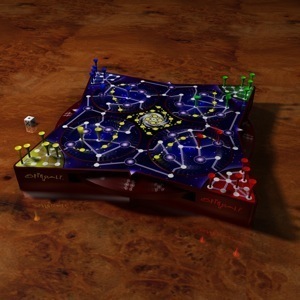 The next morning, Lynn quickly decided that this new game would be called SPINGALI – THE RACE THROUGH SPACE GAME. It would have all of the elements needed to make this a really fun game.
SPINGALI is a unique board game that has it all. Its a game of chance, a game of luck, a game of challenge, a strategy game, a family game, a game for kids, a game for teens, a game that is never the same, and a game that is truly a fair game for everyone no matter how many times someone has played it.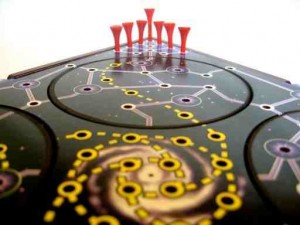 In 1998, Lynn started JAMES GAMES, INC.  The early version of Spingali was completed during the millennium year 2000, but the real millennium starts on 1/1/2001. Wanting this to be the first game sold in the "real" millennium, James flew to England, stood next to the meridian line at the gate of the Royal  Observatory in Greenwich England and sold the first Spingali game. Making Spingali the first game of the new millennium. Since the meridian line goes around the globe, Lynn found a representative for JAMES GAMES, INC. – his cousin living in New Zealand (which is the first time zone on the opposite side of the globe). He also sold Spingali seconds after midnight, truly making Spingali the newest game sold on both sides of the world in the new millennium.
Lynn is planning to self-manufacture and sell this Collector's Series that will be made out of 100% recycled wood and personally be hand-built, hand-painted, signed and numbered with a Certificate of Authenticity.
Click here to find out where you can buy Spingali.