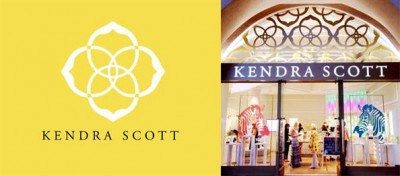 JEWELRY BRAND KENDRA SCOTT HOSTS SHOPPING EVENT TO BENEFIT NONPROFIT MOMS ORANGE COUNTY
In support of at-risk mothers and their families served by MOMS Orange County, jewelry brand Kendra Scott will host a "Kendra Gives Back Party" on Thursday, October 15, 2015 from 5 p.m. to 8 p.m. at its Fashion Island store located at 235 Newport Center Drive in Newport Beach. Twenty percent of sales from the shopping event, featuring bold, unique and beautiful accessories, will benefit MOMS Orange County, a nonprofit organization serving low-income pregnant women for more than 20 years. MOMS Orange County offers programs and services to low-income families and communities that result in healthy babies, empowered mothers and strong families.
Guests will enjoy complimentary "sips and sweets" while they shop.
RSVP is requested to Awarner@momsorangecounty.org.
Kendra Scott is a multimillion-dollar jewelry brand sold at renowned retailers like Nordstrom, Neiman Marcus, Bloomingdales and more than 1,000 specialty boutiques worldwide. The brand has become a household fashion name to women around the world. CEO Kendra Scott remains committed to the company's founding philosophies, "Family, Fashion & Philanthropy."
About MOMS Orange County
For 23 years, MOMS Orange County has been helping at-risk mothers and their families have healthy babies by providing access to prenatal care, health screenings, infant development screenings, health education and referral services through monthly home visits and group classes. Mothers receive one-on-one education and support during pregnancy to help increase their chance of delivering a healthy baby. After babies are born, the focus turns to promoting their healthy growth and development so they grow up happy, healthy and ready to learn. To learn more about MOMS Orange County, visit www.momsorangecounty.org.
###