MOMS ORANGE COUNTY APPOINTS WOMEN'S HEALTH LEADER AND COMMUNITY ADVOCATE TO ITS BOARD OF DIRECTORS
Dr. Allyson Brooks and Monica Rangel are Welcomed as the Newest Board Members Bringing Extensive Experience in Leadership, Women's Health and Community Relations
SANTA ANA, Calif. (September 9, 2015)–MOMS Orange County, a nonprofit organization serving low-income pregnant women for more than 20 years, is proud to announce the appointment of Allyson Brooks, M.D. and Monica Rangel to its board of directors.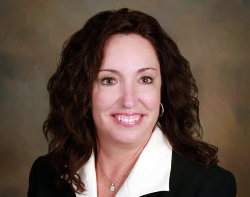 Dr. Brooks, a longtime Newport Beach resident, is a board certified obstetrician and gynecologist who recently retired from private practice in Newport Beach after 21 years. She has extensive experience providing comprehensive medical care to women of all ages and has delivered more than 2,000 babies. Dr. Brooks became a member of the medical staff at Hoag Memorial Hospital Presbyterian in 1993, and has held many leadership positions. She is the Ginny Ueberroth Executive Medical Director Endowed Chair for Hoag Women's Health Institute; currently serves as chair of the Women's Reproductive Advisory Council and chair of the Women's Health Advisory Council, among other roles; and recently added the role of chief quality officer to her purview at Hoag. Her achievements and recognitions are numerous such as being one of only ten professionals nationwide to be named to the 2013 class of The Academy GE Fellowship Program for Physician Executives and receiving Vitals Most Compassionate Doctor Award. She attended the University of California, Irvine's School of Medicine and earned her undergraduate degree at Stanford University.
Rangel, an Anaheim Hills resident, works tirelessly to help families secure their financial health and future as a financial services professional for New York Life Insurance Company in Brea. There, she also holds a volunteer role as a corporate responsibility officer where she develops and maintains relationships with local nonprofits for community building and charity fundraising initiatives. Her previous professional roles included district executive for Boy Scouts of America where she oversaw fundraising, recruiting of volunteers and was responsible for overall growth, quality, enhancement, and supervision of the program. She earned her Bachelor of Arts degree from California State University, Fullerton.
"We are thrilled to welcome Dr. Brooks and Monica to the MOMS Orange County board of directors," says Pamela Pimentel, RN, CEO of MOMS Orange County. "We are confident that their extensive backgrounds in women's health and community relations and fundraising will further our mission of helping mothers to have healthy babies in Orange County."
About MOMS Orange County
For 23 years, MOMS Orange County has been helping at-risk mothers and their families have healthy babies by providing access to prenatal care, health screenings, infant development screenings, health education and referral services through monthly home visits and group classes. Mothers receive one-on-one education and support during pregnancy to help increase their chance of delivering a healthy baby. After babies are born, the focus turns to promoting their healthy growth and development so they grow up happy, healthy and ready to learn. To learn more about MOMS Orange County, visit www.momsorangecounty.org.
###