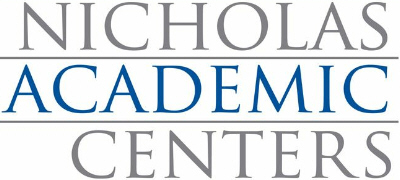 EVENT INVITATION
MEDIA CONTACT: Vivian Slater, 714-573-0899 x. 235, vivian@echomediapr.com
AGAINST ALL ODDS, 80 SANTA ANA HIGH SCHOOL STUDENTS GRADUATE AND FULFILL COLLEGE DREAMS
Nicholas Academic Centers Graduation Celebration Highlights Local Students Who Overcame Adversity to Achieve the American Dream of Higher Education
WHAT: A group of 80 vibrant, graduating high school students from Santa Ana have three things in common – all have battled through financial hardships, language and cultural barriers, successfully gone through the Nicholas Academic Centers (NACs) program, and in a couple of months are all attending top-tier higher education institutions such as the University of Notre Dame, UCLA, Denison College and more.
This Saturday, June 9, the 4TH Annual Nicholas Academic Centers' Graduation Celebration will honor 80 graduating high school students (NAC), who have dedicated 500 hours on average attending an after-school tutoring and mentoring program in Santa Ana.
WHY: The mission of NACs is to provide support to underserved high school students to improve their academic performance, achieve their full scholarly and social potential, promote their admission to colleges and universities, offer guidance from first year through graduation, and to impart the skills and knowledge necessary for them to live successful and productive lives.
Graduating students, who have taken advantage of the centers' resources and programs, receive a greater opportunity to be recruited by top-tier colleges and universities. Most have been given full ride scholarships. Successful program alumni include the current executive director, Hugo Gutierrez and director of operations, Rosa E. Diaz.
INTERVIEWS:
· Meet Christine Rivas – headed for UCLA this fall.
Faced with significant financial challenges and mounting responsibilities at home after the passing of her mother and helping her father who is on disability, Rivas' chances of going to college were slim. This Santa Ana High School saw the value in receiving tutoring in math and college preparation assistance at the NAC just a few blocks from her school. The hours invested in the centers' programs paid off. Following some of the darkest times in her young life, Rivas was accepted to both UC Berkeley and UCLA. She selected UCLA in order to be closer to her ailing, yet extremely proud father in Santa Ana. Rivas plans to pursue a degree in health sciences.
· Hear from Katrina Linden – college bound for the University Of Notre Dame on a full-ride scholarship. Linden became acquainted with the NAC as a freshman at Santa Ana High School. Linden took advantage of the NAC's resources in math and biology tutoring, staying often until the centers' closing and taking the shuttle service home. The hard work paid off. Linden received the Santa Ana Unified School District's prestigious HEID Foundation scholarship and a full ride to the University of Notre Dame where she will study law and politics. Linden is the first member of her family to attend college out of state.
· Speak with Ana Aguilar – graduate of first class of NAC and Santa Ana High School alumnus is now a senior at Denison College in Granville, Ohio.
Aguilar is blazing trails and is the first in her family to attend college and venture out of state. Aguilar is graduating with her bachelor's degree in communications and this fall, her younger sister Jessica, an incoming freshman, will join her on the campus.
A number of local and community leaders are available for interviews, including:
· Founders Dr. Henry T. Nicholas, III and (retired) Judge Jack K. Mandel
· Santa Ana Mayor Miguel Pulido, and Santa Ana Unified School District, Superintendent Dr. Thelma Meléndez de Santana.
· NAC Center Executive Director Hugo Gutierrez and Director of Operations Rosa E. Diaz (alumni from mentoring program before it became the NAC)
WHEN: Saturday, June 9, 2012, Reception at 4:30 p.m., Ceremony & Dinner at 6 p.m.
The Westin South Coast Plaza, 686 Anton Boulevard, Costa Mesa, Calif. 92626
VISUALS: Great photo opps with the graduates presented for the first time their future college sweat shirt.
Photo opps with Founders Dr. Henry T. Nicholas, III and (retired) Judge Jack K. Mandel,
Santa Ana Mayor Miguel Pulido and SAUSD Superintendent, Dr. Thelma Meléndez de Santana.
ABOUT NAC: The Nicholas Academic Center was established in 2008 by Dr. Henry T. Nicholas, III in partnership with retired Judge Jack K. Mandel. The NAC strives to provide academic assistance, social services, cultural enrichment programs, college connection opportunities, and need based scholarship opportunities for students who meet the program requirements. http://www.naccenters.org/
MEDIA: To attend this event, or for interviews, media must RSVP in advance by contacting Vivian Slater at 714-573-0899 ext. 235 or vivian@echomediapr.com.
# # #