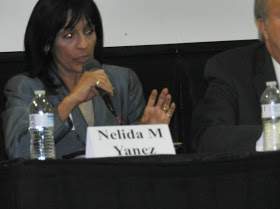 Nellie Mendoza drops frivolous suit – may need to pay attorneys fees
Santa Ana City Council Ward 7 candidate Nelida Mendoza (formerly Yanez) dropped her lawsuit against her opponent,  Mirna Velasquez, on Tuesday. Perhaps she did so because she finally realized that she had no case!
Mendoza alleged that Velasquez was not a resident of Santa Ana Ward 6. However, Mendoza acknowledged in her complaint that Velasquez has lived in Ward 6 since at least her registration date of November 21, 2017. Not only did she register in the district more than 30 days before filing but Velasquez moved into the Ward on November 1, 2017 per her response. So there was no merit to the 1st cause of action by Ms. Mendoza.
Mendoza then alleged that Ms. Velasquez was not an educator. Once again Mendoza didn't even read the accompanying documents. It says that Ms. Velasquez's business is educating doctors and dentists and their staffs. Velasquez has a master's degree in K-12 education and is pursuing a master's in higher education. Thus, there was no merit to Mendoza's 2nd cause of action. It appears she didn't even do her homework!
Velasquez' defense seemed rather straightforward but Mendoza continued with her lawsuit even though her charges had no legal merit. She forced Velasquez to run up a bill with her attorney. Velasquez' attorney filed as part of his defense an Anti-SLAPP motion – most likely he will seek compensation for his hours from Mendoza's camp.
Mendoza has sent out communication implying that she is a councilwoman already and as such seems to be putting the cart before the horse.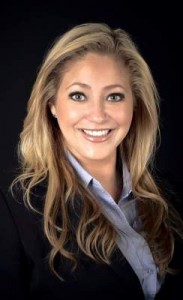 One wonders if Mendoza's friends on the Rancho Santiago Community College Board, especially Deputy O.C. District Attorney Claudia Alvarez encouraged her to sue Velasquez? Mendoza filed all her legal work "In Pro Per" – which means that she had no legal counsel, but after seeing the legal documents, it is apparent that she did indeed have help from someone with a legal mind. Perhaps it was Alvarez, who has desires of coming back to the Council or as Mayor? Or perhaps Mendoza got help from someone associated with Councilman Jose Solorio as he is believed to have recruited her into the Ward 6 race? Either way, Mendoza, who has very little money in her campaign account, may have to pay even more money if the Velasquez team follows through and collects their legal fees.