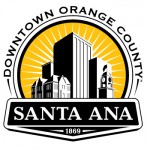 I got a call earlier today from a fellow who is very tight with various elements at the Santa Ana City Hall, regarding the search for our next City Attorney. He gave me the name of the Latina he said was going to get the job, and I ran with it – only to get a call later from another City Hall insider saying that the candidate in question was not yet on board, and I needed to pull my post.
So I did. However, I am being told that we are down to two candidates – a Latina who works at a public entity in a very large city, and a Filipino candidate from Los Angeles.
So far neither candidate has four votes.
Three of the Council Members are supporting the Filipino candidate, from what I am being told, including Mayor Miguel Pulido, while three of the Council Members are supporting the Latina candidate. One of the Council Members has yet to make up his mind.
The Latina candidate is the better choice in terms of her experience and education. But apparently some at City Hall are afraid to hire yet another top Latino candidate, which is ridiculous of course.
I will update this post as soon as I know more.  I will say this – the Latina candidate is by far the better of the two.  She has worked with Maldef and worked to stop Prop. 227, and she comes from a great law school.  I hope the three Council Members who are not supporting her will reconsider.
I am told that there is a sentiment amongst these Council Members that we have hired too many Latinos as top administrators at City Hall.  To that I say, B.S.  We are hiring great candidates and we need to do that again with our next City Attorney.