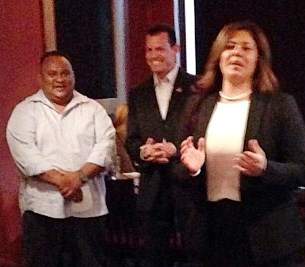 Santa Ana City Council members voted Tuesday in closed session to release to the public the city attorney's report on Mayor Miguel Pulido's property swap case on Sept. 30 if District Attorney Tony Rackauckas or the state's political watchdog don't file criminal charges against the mayor by then, according to the Voice of OC.
What is this all about? In 2010, members of the Pulido family traded a parking lot they owned to Rupen James Akoubian, owner of NAPA Orange County Auto Parts, in exchange for a house in Westminster. According to the public assessor's appraisals, the fair market value of the house was more than twice as much as the Pulidos' lot, according to the Voice of OC.
The family later transferred the house solely into the mayor's name, and he ultimately sold it for nearly $400,000, netting a $197,000 profit. Meanwhile, Akoubian's store received a $1.35 million, no-bid city contract to supply auto parts to the municipal vehicle fleet.
So did Pulido break any laws?  Let's look at this point by point: Continue reading→