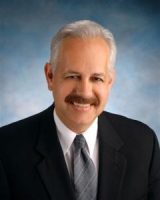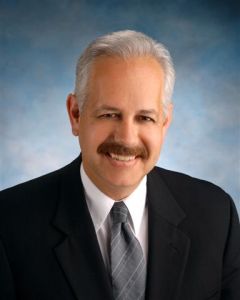 We have been complaining about Rancho Santiago Community College District Chancellor Raúl Rodríguez for a while. Apparently the RSCCD Board was listening as they refused to renew his contract and he has decided to retire, effective next June. Too bad he is not going away sooner!
What was the last straw for Rodríguez? Was it the million dollars he blew on a dumb lawsuit against the RSCCD that could have been easily been prevented with sound human resources management?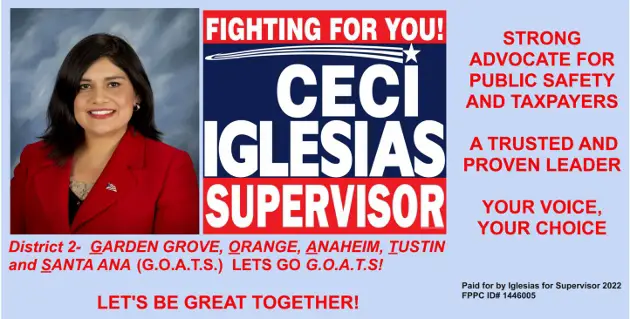 Was it the awful deal with the corrupt Saudis?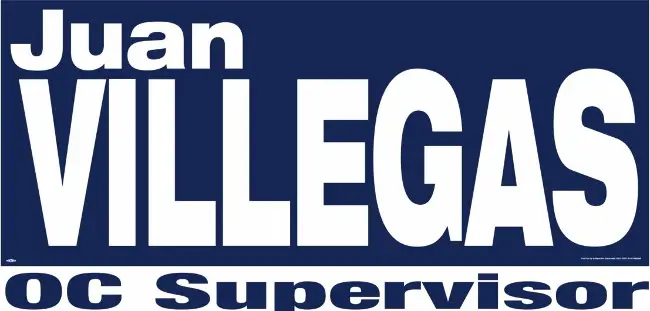 Was it Measure Q – the latest RSCCD bond measure – which of course was saddled with a union-only PLA so you know it was a waste of money!
Who knows? We are just glad that Rodríguez is leaving.
Here is the press release about his exit from the RSCCD – take it with a grain of salt as it is quite scrubbed:
Rancho Santiago Community College District Chancellor Raúl Rodríguez to Retire Effective June 30, 2019
June 22, 2018
​(Santa Ana, CA)— Raúl Rodríguez, Ph.D., who was named chancellor of Rancho Santiago Community College District (RSCCD) in June 2010, has announced his plans to retire as of June 30, 2019. When he retires, Rodríguez will have served RSCCD for nine years.
Rodríguez has led the college district to achieve numerous milestones, including the passage of Measure Q, a $198 million bond approved by voters in 2012 for construction and renovation at Santa Ana College (SAC). This bond measure financed SAC's new central mall featuring the Centennial Circle, the SchoolsFirst Federal Credit Union Plaza, and a new amphitheater. This project also included the construction of a new Central Plant and replacement of all underground utilities. Additional projects to be funded by Measure Q are the new Science Center, currently under construction, and a replacement building for the Johnson Student Center, scheduled for demolition next year.
His commitment to diversity is demonstrated by the continuous progress RSCCD has made in improving diversity in personnel hiring. In 2014-15, 38 percent of new faculty hires reflected community racial and ethnic demographics and by 2017-18, that number grew to 62 percent. The development of the RSCCD Sustainability Plan, approved by the RSCCD Board of Trustees in March 2015, was completed under his leadership. This blueprint for a sustainable future raises awareness of sustainable practices across the district and recommends actions to conserve energy and other resources and to implement sustainable practices that impact the district and community.
During his tenure, the college district has secured record levels of grant funding. In 2009-10, RSCCD obtained $25 million in competitive and entitlement grants, while the district garnered $63 million in such grants in 2016-17. RSCCD has also worked to position itself as a leader in workforce development on a state, regional, and local level. Most notably, RSCCD leads the Los Angeles Orange County Consortium that was established to connect individuals and align programs and curriculum to the needs of business and industry. In addition, under Rodríguez's leadership, the college district successfully advocated on key issues with local legislators. One positive result of such advocacy was the addition of a replacement building for SAC's Russell Hall on the State's capital outlay budget list of projects when it had not been originally identified for inclusion.
In 2014, Rodríguez led the college district to assess the readiness of the district to respond to public safety threats. The RSCCD Public Safety Task Force recommended that the district transition to a hybrid force including armed and non-armed officers. With the swearing in of an additional ten armed senior safety officers on June 25, 2018 the total number of armed safety officers serving the colleges, district, and educational centers will be 17.
Rodríguez has served as a commissioner on the Accrediting Commission for Community and Junior Colleges (ACCJC) since 2011. As part of his extensive accreditation experience, he has led nine accreditation team visits. The experience and leadership of Rodríguez have been instrumental in assisting the ACCJC.
Rodriguez has served as the chair of the ACCJC since November 2016 and his term will end on June 30 when he will then transition to the immediate past chair position. He inherited a commission that was under duress from a major lawsuit, had lost the confidence of its membership, and was generally in a crisis mode. Once he became chair, Rodríguez quickly made some key personnel changes and oversaw the hiring of a new president of the ACCJC. He worked diligently with the other commissioners and the member institutions to implement a series of improvements that have turned the situation around and restored confidence in the ACCJC as a regional accreditor.
"Most of us who have made education our life's work believe that education is the greatest equalizer and that there is no higher calling than providing our students with the tools and opportunities to change and improve their lives. It has been my honor to stand together with everyone in the district to perform this noble work. The RSCCD is truly a special place and it will always have a special place in my heart," said Rodríguez.
Nelida Mendoza, president of the RSCCD Board of Trustees said, "I want to thank Chancellor Rodríguez for his tireless dedication to our colleges, district, students and the community. He was hired during challenging fiscal times brought about by the recession, escalating PERS and STRS contributions, and other factors impacting community colleges nationwide. He hired an outstanding executive leadership team that assisted him in resolving such difficult issues within our district."
It was through Dr. Rodriguez's persistent guidance that our district avoided layoffs, stabilized its budget, and launched many new initiatives and student academic programs such as the bachelor's degree pathway. In addition, his accreditation experience and expertise ensured that our district was in proper compliance."
The board of trustees is grateful for Dr. Rodriguez's willingness to help plan for a smooth leadership transition. We wish him continued success in the next chapter of his career."
Prior to being named chancellor of RSCCD, Rodríguez held a number of positions in both single college and multi-college community college districts in California. An educator for more than 31 years, he has over 24 years of experience as a community college CEO.
Rodríguez earned a Ph.D. in psychology from the University of California, Santa Cruz. He also possesses a master's degree in school and applied psychology from Fairfield University and a B.A. in liberal studies from Bowling Green State University in Ohio. An educator who taught psychology at Cabrillo College and the University of California, Santa Cruz, he is also a graduate of the Harvard Institute for Educational Management.
In 2012, he was appointed to the executive board of the CSU Fullerton Doctor of Educational Leadership Program. In 2015, he was named to the advisory board for the CSU Long Beach Department of Educational Leadership. In 2016, he was appointed to the CSU Long Beach College of Education Community Advisory Committee and CSU Fullerton Higher Education Advisory Board. He is a member of the Frank Lloyd Wright Foundation Board of Stewards, based in Scottsdale, Arizona.
In support of workforce development, Rodríguez has served on the California Community College's Chancellor's Office Economic Development Program Advisory Committee (EDPAC) and Workforce and Economic Development Performance Advisory Committee (WEDPAC) since 2015. He serves as a member of the Governance Council of the Los Angeles Orange County Regional Consortia (LAOCRC).
He also currently serves on the boards of the Santa Ana Chamber of Commerce and the National Community College Hispanic Council (NCCHC). In addition, Rodríguez is a member of the League of United Latin American Citizens, Santa Ana Chapter.
Rancho Santiago Community College District will launch a national search to fill the position of the chancellor.