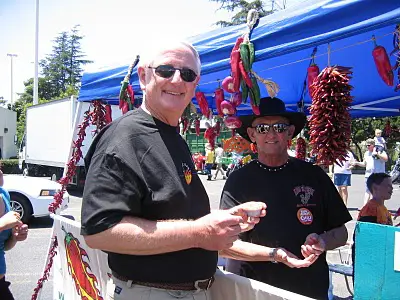 Retired Santa Ana City Manager David Ream passed away on Dec. 26, at around 11 p.m., at the age of 76.
Ream's wife, Diane, and his son Tim were reportedly there with him at the end.
Ream's condition is not known at this time but he allegedly suffered from Parkinson's. He was hospitalized then went into hospice care in January.
No word of course at this time about funeral arrangements and it is not certain if there will be any sort of public event due to the pandemic.
Ream started in Santa Ana way back in 1978. He previously worked for the cities of Lakewood and Long Beach. His last salary as Santa Ana's City Manager was $262,272 per year.
Ream's proudest achievements included the redevelopment of Fashion Square into MainPlace Mall, the construction of more than a dozen public schools, the creation of a network of neighborhood associations to foster communication between residents and city departments, the building of a new police facility and the continuing Bristol Street widening, according to former Mayor Miguel Pulido, as reported in the O.C. Register.
Ream and Pulido definitely left their mark on Santa Ana. Pulido was termed out this year and has been replaced by new Mayor Vince Sarmiento.
Ream's public employee pension was $263,201.62, according to Transparent California. He worked for almost forty years and retired in 2011. Ream's pension was the 17th largest regular benefit of any CalPERS member, excluding those with one-time only settlement amounts, according to the OC Weekly.