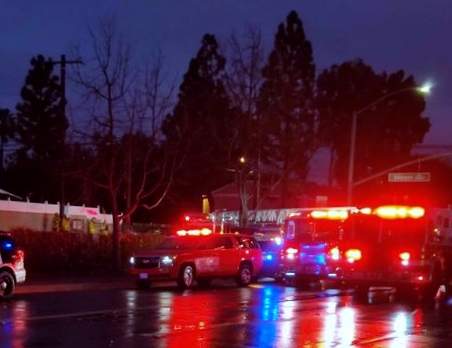 One of our readers has reported that apparently someone may have fallen into a runoff channel down S. Raitt, south of Edinger.
There are firetrucks at the scene as well as a helicopter.
The police are apparently trying to close down the street and the helicopter is broadcasting a message, all the way down to Warner.
Another reader said that "someone got stuck in the tunnel by Carr Middle School."
UPDATE – the OCFA is now reporting that two victims are in the water at Raitt and Edinger.
A man and woman were discovered underneath a bridge in the closed channel hanging onto the side of the channel. Rescuers sent a boat into the channel and underneath the bridge and were able to recover the two without incident.
UPDATE – An adult male and female were assessed by firefighter paramedics. The female was transported to the hospital for leg pain, and was in stable condition. The male declined treatment.