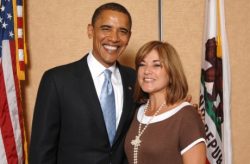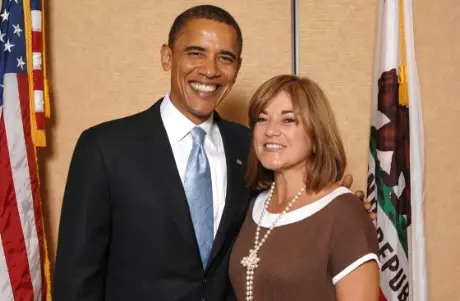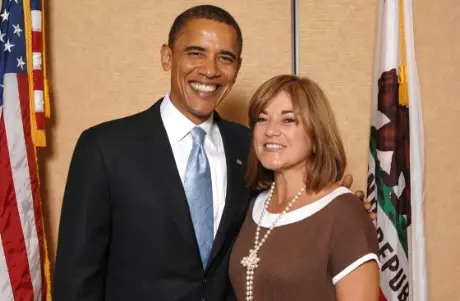 Congresswoman Loretta Sanchez, Representing California's 47th Congressional District
STATEMENT, FOR IMMEDIATE RELEASE: April 13, 2011
MEDIA CONTACT: Adrienne Watson 202-309-0825
REP. SANCHEZ RESPONDS TO PRESIDENT'S SPEECH ON DEFICIT REDUCTION
WASHINGTON, D.C. – Today, Congresswoman Loretta Sanchez (CA-47), a member of the fiscally conservative Blue Dog Coalition, issued the following statement in response to President Obama's remarks on deficit reduction.
"Today, President Obama presented to the American people his blueprint for balancing the federal budget, achieving lower deficits, and restoring the fiscal integrity of our nation. By emphasizing the importance of job creation and the preservation of a strong middle class, I believe the president demonstrated a balanced approach toward reducing our nation's debt while still growing our economy.
"As a member of the fiscally-conservative Blue Dog Coalition, I am firmly committed to restoring the fiscal integrity of this nation, and the time for action is now. We must put the country back on a path to fiscal responsibility. However, we must also ensure the programs and institutions that are the foundations of growth and prosperity in America– our small businesses, technology, public education and world-class infrastructure – have the tools needed to continue to grow and thrive.
"Congress cannot balance our checkbook on the backs of seniors and struggling families who depend on Medicare, Medicaid, and Social Security. Congress should instead put an end to record-high tax breaks for millionaires and re-examine the previously untouchable Defense Department budget that makes up one-third of our discretionary spending.
"I applaud the president's call to action on this challenging issue, and I will work with him and my colleagues in Congress to push for meaningful reform in the months ahead, while also protecting programs that are so vital to the fiber of our nation."
Congresswoman Loretta Sanchez is proud to represent California's 47th Congressional District, which includes the cities of Anaheim, Garden Grove, Santa Ana, and parts of Fullerton in Orange County. She serves as Ranking Member of the House Armed Services Subcommittee on Strategic Forces and a senior member of the Committee on Homeland Security. Rep. Sanchez is also a member of the fiscally conservative Blue Dog Coalition and sits on the bipartisan, bicameral Joint Economic Committee.
# # #
To be removed from this email list please reply with the word "Remove" in the subject line.
United States House of Representatives
1114 Longworth House Office Building • Washington, DC 20515
Phone: 202-225-2965 • Fax: 202-225-5859