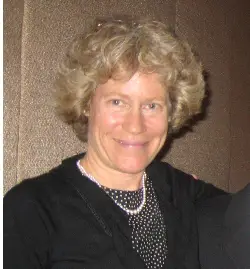 Congresswoman Loretta Sanchez, Representing California's 47th Congressional District
PRESS RELEASE, FOR IMMEDIATE RELEASE: September 16, 2011
MEDIA CONTACT: Adrienne Watson 202-309-0825
SANCHEZ APPLAUDS SANTA ANA'S DR. SARA LUNDQUIST
Lundquist Appointed to President's Advisory Commission on Educational Excellence for Hispanics
WASHINGTON, D.C. – Congresswoman Loretta Sanchez (CA-47) today released the following statement in recognition of Dr. Sara Lundquist, Vice-President of Student Services at Santa Ana College, for her recent appointment to the President's Advisory Commission on Educational Excellence for Hispanics.
"The President made a strong decision appointing Dr. Sara Lundquist to his Advisory Commission," said Sanchez. "In her thirty-three years at Santa Ana College and as facilitator of the Santa Ana Partnership, Dr. Lundquist has contributed an incredible number of fresh, significant ideas which have resulted in the recognition of Santa Ana College as a world class educational institution. I look forward to hearing her recommendations to improve educational leadership across the country and to inspire Latinos to reach their true educational potential."
Congresswoman Loretta Sanchez is proud to represent California's 47th Congressional District, which includes the cities of Anaheim, Garden Grove, Santa Ana, and parts of Fullerton in Orange County. She serves as Ranking Member of the House Armed Services Subcommittee on Strategic Forces and a senior member of the Committee on Homeland Security. Rep. Sanchez is also a member of the fiscally conservative Blue Dog Coalition and sits on the bipartisan, bicameral Joint Economic Committee.
# # #
United States House of Representatives
1114 Longworth House Office Building • Washington, DC 20515
Phone: 202-225-2965 • Fax: 202-225-5859