The 2014 Open Primary Election is over and the reality is that Latino voters didn't vote – again – and the results were devastating.  Exit polls showed that Latinos voted Tuesday at a rate of just 6 percent, while Asians turned out at a rate of about 23 percent, according to the Voice of OC.
SAUSD Trustee Cecilia Iglesias dominated the 2012 SAUSD School Board election, garnering more votes than two longtime incumbents, but this time she was undone by the poor turnout by Latino voters.  To make matters worse a carpetbagger from Lake Forest, Sherry Walker, took advantage of the Open Primary and she went after the absentee voters with several full color mailers.  Iglesias' consultants, Chris Emami and Chris Nguyen, who run the OC Political blog, did not direct any campaign mailers from her campaign.  The result?  The unknown carpetbagger advanced to the November General Election where she will lose badly to the Democratic incumbent, Tom Daly.
Carlos Vazquez, a Cuban-American Republican candidate for the 45th Congressional District, was also undone by a Lake Forest carpetbagger as Adam Nick, who is married to Sherry Walker, came in behind the incumbent, Loretta Sanchez, earning a General Election runoff against her.  Like Daly, Sanchez figures to destroy Nick in November.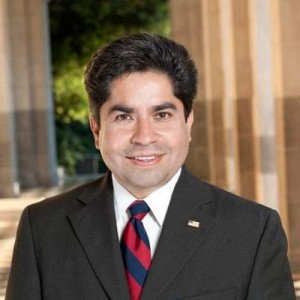 RSCCD Trustee Jose Solorio, a Democrat, was undone as well by the low Latino turnout.  He made the November runoff, where he will face off again against Supervisor Janet Nguyen, but she absolutely stomped both Solorio and her fellow Republican, Long Pham, in the Open Primary.  Nguyen sent out several full color mailers while Solorio held his fire for November.  Now Nguyen has all the momentum going into the General Election.  This will make it even easier for her to raise more campaign funds in the next few months.
Another Hispanic Democrat, Sharon Quirk-Silva, paid the price for poor Latino turnout in the 65th Assembly District where Republican challenger Young Kim was the top vote-getter on Tuesday.  Kim and Quirk-Silva will square off again in November but now Kim will enjoy the same momentum push that Nguyen realized by wrecking Solorio yesterday.
Will Latino voters turn out in November? I don't think so.  The guy on top of the ticket is Gov. Jerry Brown, who figures to win easily.  I just don't see a reason for Latinos to turn out in November and unless Solorio and Quirk-Silva can find a way to turn that around the results could be devastating for them in the General Election, which will be a real blow to the Democratic Party of Orange County.
Several Democrats will be on the ballot in other legislative races in Orange County in November.  None of them are expected to win.  The demographics might be shifting in Orange County but the results continue to be Republican dominance, making Orange County the red exception in what has become a very blue state.