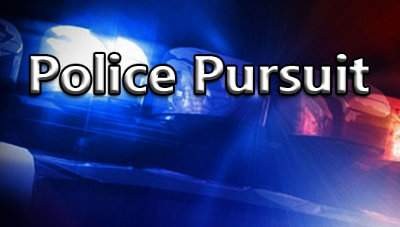 A driver of a stolen Honda Civic, while attempting to get away from the police this morning, at around 10:45 a.m., led them on a chase in the stolen car then on foot after he crashed the vehicle, near West Alpine Avenue and South Parton Street, according to the O.C. Register.
The incident resulted in a lockout at the nearby MacArthur Fundamental Intermediate School, located at 600 W. Alton Ave. The lockout was lifted at about 11:10 am today.
Three passengers were in the stolen car when it crashed.  Two of them surrendered to the police.  The driver however took off on foot.
The Orange County Sheriff's Department helicopter, "Duke," spotted a heat source coming from a trash can in the 3300 block of South Woodland Place.
SAPD police officers took a look at that trash can at around 11:20 a.m. and sure enough the suspect was hiding inside it.  They arrested him without incident and the school was reopened.
The SAPD has not identified the three arrested men.
This incident took place nearby Sandpointe Park, in Ward 4, which is represented by Councilman David Benavides.