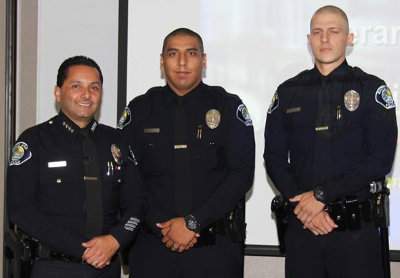 Apparently our article about the low morale at the Santa Ana Police Department struck a nerve.  SAPD Police Chief Carlos Rojas was reportedly so angry about it that he threatened to fire his police officers.   I was told that he went to the daily briefings and told all of the officers and their supervisors that they have to stop talking to the press.  He said that he had read what they were saying about him and demanded that they stop talking about him or the department or he would personally fire them – and no one could protect them because the police union was on his side.
Rojas reiterated that all media requests had to be directed to his hand-picked public information officer and that he had better not find out who was telling the press about internal issues. He also told them that low morale was their own fault. He said it was not his problem or the department's problem…it was their own problem that they each needed to take care of themselves.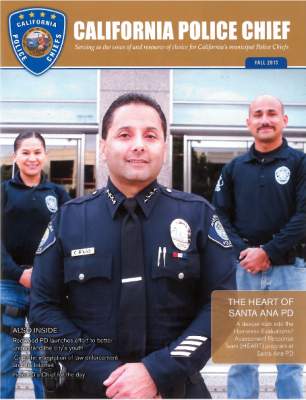 The Santa Ana police officers were said to have been stunned by Rojas' blatant disregard for the real concerns and issues that they face every day.  It totally seemed, to them, like he could care less about them and only how he looked to the media.  Not only did he not claim any responsibility for the mess at the SAPD, he blamed his police officers.
Rojas refuses to believe that it is his actions and inability to provide leadership that is causing all the problems.  He is apparently so weak and insecure that he pulls rank on his own men and women in uniform and threatens their jobs instead of working with them to see how they can all fix the problems their department is mired in.
Rojas always blames the economy for anything that is currently going on but when Chief Paul Walters was there, they often went through years of cuts and dramatic changes and the officers and employees stood behind him because they knew he was doing what was best for everyone—he had always proved it to them. They were proud to belong to one of the most professional and well-respected departments in the world.  No one trusts Rojas or they would not be leaving for retirement as soon as possible or transferring to other departments like they are now.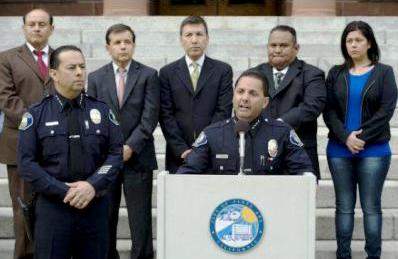 It's so sad. The department has gone from one of the best to, well, who knows how far down they will go.  Residents are already complaining about crime going up and that has been the case since Rojas took over.
Remember that Rojas was hired without the benefit of a real national search to replace Walters.  The Santa Ana City Council hired Rojas, to run one of California's largest city police departments, even though he has never been a police chief before.  They hired him on faith.
And you have to wonder if Rojas is even making some of the dumb decisions coming out of his department. Twenty five school crossing guards were removed near Santa Ana schools at the start of the school year last Tuesday, as we reported here.  That lame decision was traced back to the SAPD, which means that Rojas signed off on it.  But I have a feeling the move was directed by our overpaid City Manager, David Cavazos, as a cost-cutting measure.  Rojas should have questioned that but he went along to get along.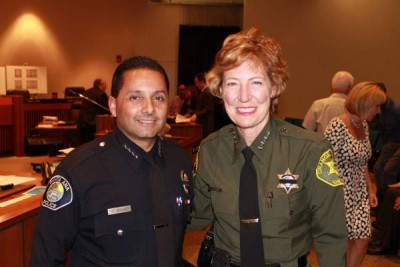 I have in the past suggested that maybe the Orange County Sheriff should take over the SAPD.  That is increasingly looking like a good idea.  Maybe Sheriff Sandra Hutchens can bring back a real Chief to lead Santa Ana's police officers – someone they can trust to have their backs and to make decisions that are good for the people of this city and the department instead of just for themselves.