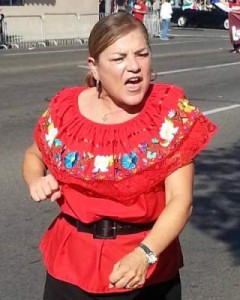 U.S. Rep. Loretta Sanchez playing politics at the 2014 Fiestas Patrias Parade
As we reported in earlier posts, the City of Santa Ana forbade the Measure CC medical marijuana initiative campaign from reaching out to the voters at this weekend's Fiestas Patrias fiesta and parade in Downtown Santa Ana.  But lo and behold there were politicians all over DTSA this weekend!  Thanks to our friends from OC Norml for the pictures.
Most of the politicians pictured below are going to be on the November General Election ballot.  But because they are incumbents the City of Santa Ana gives them more free speech rights than their opponents, who are outright banned from participating with booths at the fiesta or riding in the parade.  I expect that the ACLU will be filing a lawsuit against the City of Santa Ana soon as this is a blatantly unconstitutional abridgment of free speech by our city leaders.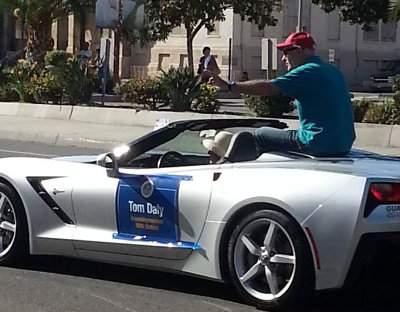 Assemblyman Tom Daly at the 2014 Fiestas Patrias Parade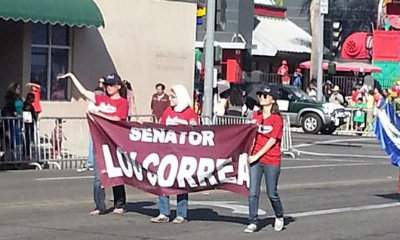 State Senator Lou Correa's staff at the 2014 Fiestas Patrias Parade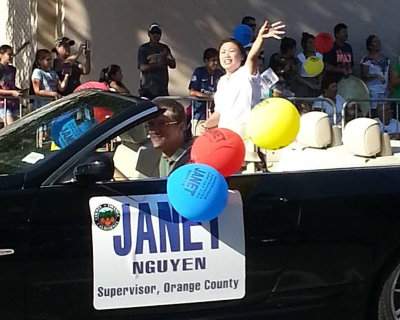 Supervisor Janet Nguyen at the 2014 Fiestas Patrias Parade – she is also a candidate for the 34th State Senate District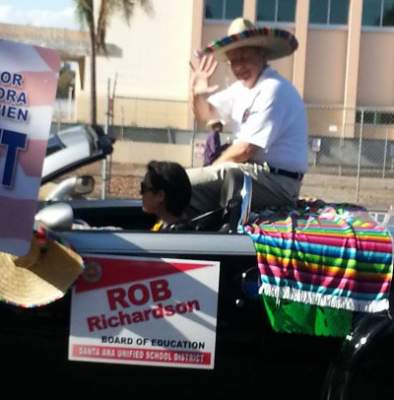 SAUSD Trustee Rob Richardson at the 2014 Fiestas Patrias Parade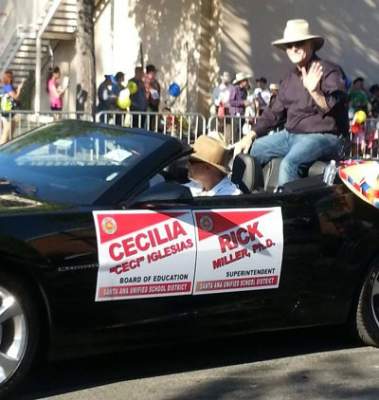 SAUSD Trustee Ceci Iglesias and SAUSD Superintendent Rick Miller at the 2014 Fiestas Patrias Parade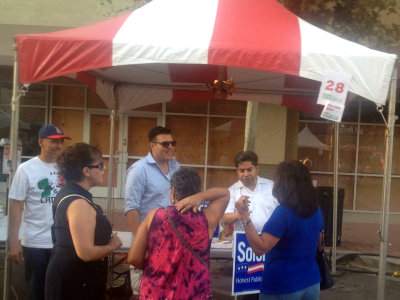 Rancho Santiago Community College District Trustee Jose Solorio at the Santa Ana Zoo's booth at the 2014 Fiestas Patrias Fiesta – He is also a candidate for the 34th State Senate District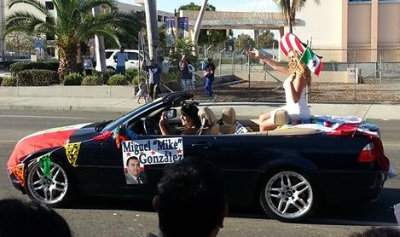 Santa Ana City Council Candidate Mike Gonzalez at the 2014 Fiestas Patrias Parade, representing Los 32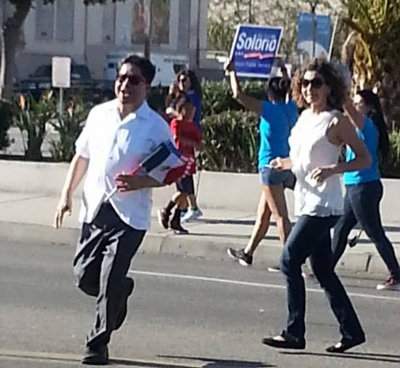 RSCCD Trustee Jose Solorio, who is also running for the 34th State Senate District, in the 2014 Fiestas Patrias Parade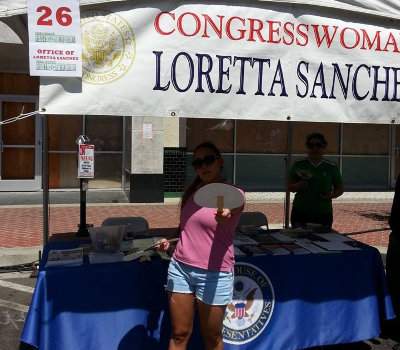 U.S. Rep. Loretta Sanchez' booth at the 2014 Fiestas Patrias Fiesta