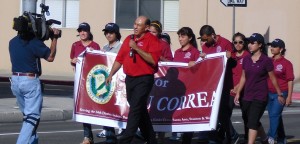 State Senator Lou Correa and friends walk in the Fiestas Parade
I visited "Las Fiestas de Independencia" today, in Santa Ana.  My six year old son, Jacob, and I had a blast.  The crowds were about 25-35% less than last year, but there were still a lot of folks there to watch the parade and to have fun at the booths set up in the festival area on 4th St.
Several local elected officials showed up to ride in the parade, which started a bit after 4pm today.  Santa Ana Mayor Miguel Pulido rode atop a vintage firetruck that is owned and maintained by the Santa Ana Firemen's Benevolent Association.  You can see more pictures of the parade after the flip.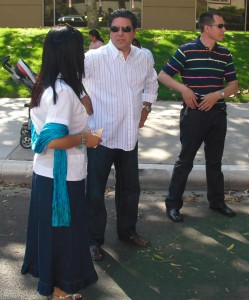 Several Santa Ana City Council Members get ready for the Fiestas Parade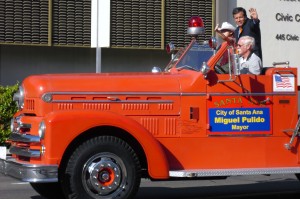 Santa Ana Mayor Miguel Pulido rides a vintage fire truck at the Fiestas Parade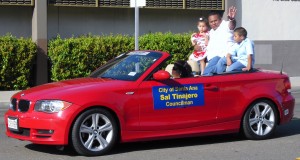 Councilman Sal Tinajero and his family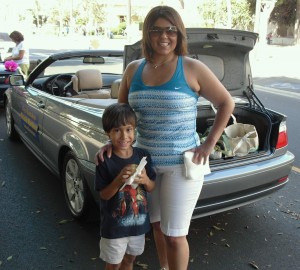 Councilwoman Michele Martinez and my son Jacob, before the parade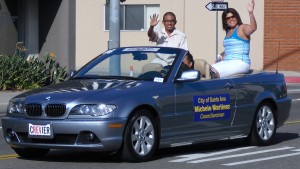 Santa Ana College ASG President Alex Flores and Councilwoman Michele Martinez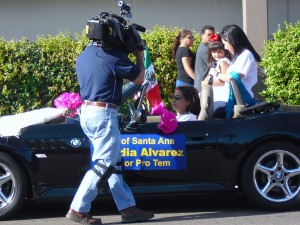 Councilwoman Claudia Alvarez and her family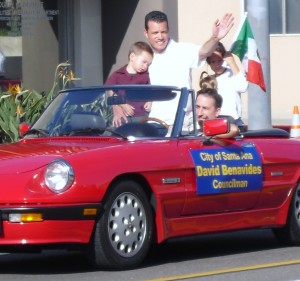 Councilman David Benavides and his little boy, who fell asleep during the parade!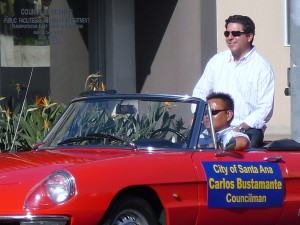 Councilman Carlos Bustamante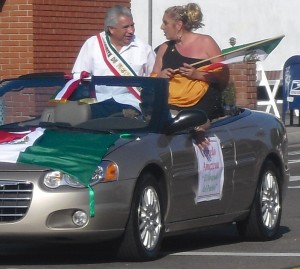 Former RSCCD Trustee Alfredo Amezcua and a friend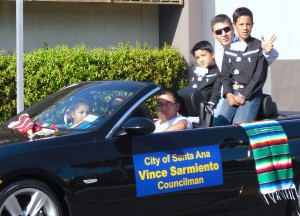 Councilman Vince Sarmiento and his family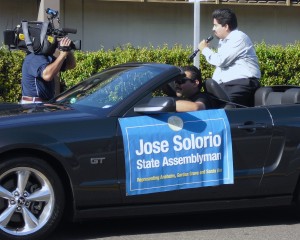 Assemblyman Jose Solorio gets interviewed at the Fiestas Parade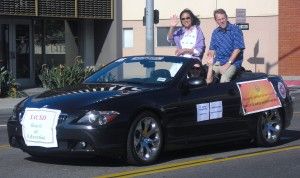 SAUSD Trustees Rob Richardson and Audrey Noji, with SAUSD Superintendent Jane Russo at the wheel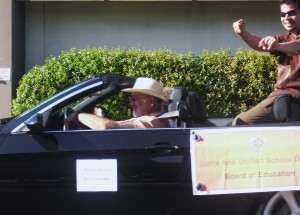 SAUSD Trustee Roman Reyna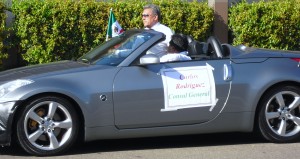 Mexican Consul General Carlos Rodriguez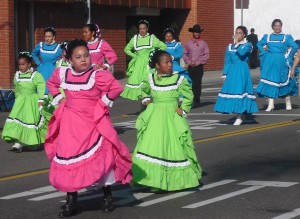 Traditional dancers (ballet folklorico) at the Parade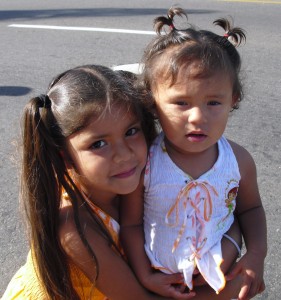 Local kids enjoy the Parade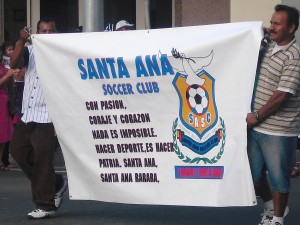 The Santa Ana Soccer Club marched in the Parade too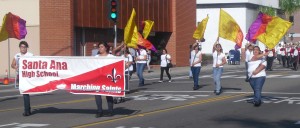 The Santa Ana High School Saints Flag Team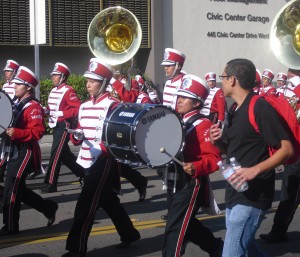 The Santa Ana High School Marching Band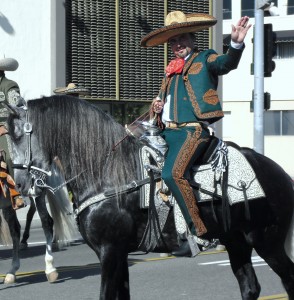 A vaquero at the Parade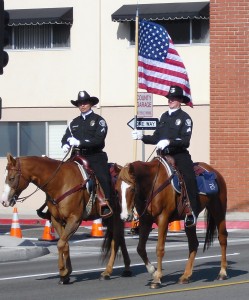 The SAPD mounted police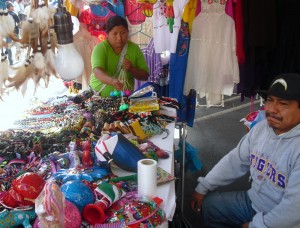 Vendors sell traditional goods at the Festival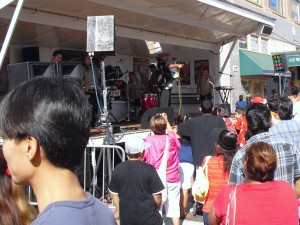 The crowd enjoys the music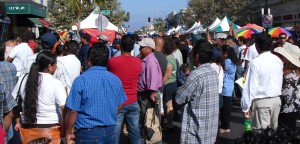 Everyone had a great time