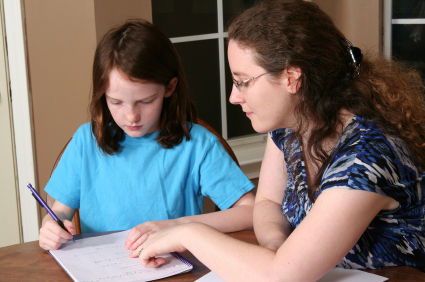 OLIVE CREST LAUNCHES ITS FIRST K-12 INDEPENDENT STUDY PROGRAM FOR HOMESCHOOL STUDENTS IN ORANGE AND RIVERSIDE COUNTIES
Interested Students and Parents Can Attend a Family Information Night on Monday, August 23 at 6:30 PM
Olive Crest's Orange County Office: 2130 East 4th Street, Santa Ana
Olive Crest, whose NOVA Academy in Santa Ana was recently awarded a 2010 Bronze Medal by U.S. News and World Report in their rankings of the Best High Schools in California. announces the formation of a new educational program for home schoolers residing in Orange and Riverside Counties. Olive Crest Academy K-12 Independent Study Program will launch this fall for the 2010-2011 school year.
For more information, please call Olive Crest at (714) 543-5437 and select option 7. Leave a message and your call will be returned within 24 hours.
Olive Crest Academy K-12 Independent Study Program is the latest of many education-themed programs sponsored by Olive Crest, which was founded by Dr. Donald Verleur and his wife, Lois Verleur, in 1973. The innovative program will give families the option of having students attend an on-site classroom two days a week, with the other three days spent learning at home. Alternatively, students may choose to spend all five days a week utilizing the homeschooling option. The Orange County on-site classrooms will be located at Olive Crest headquarters in Santa Ana (address above); there will also be on-site classes held in Temecula.
In either case, a credentialed teacher will assist families in creating an individualized curriculum that meets the needs of each student; preparing lesson plans; and scheduling. High school students can take advantage of the Early College High School Program, earning college credits while attending high school.
An education through the Independent Study Program includes:
• Experienced, professional, and compassionate staff committed to students' individual needs
• Regular review and evaluation with a credentialed teacher regarding your individualized student plan
• Math and writing small group tutorials
• Enrichment activities including art, music and sports programs
• Computer-based educational programs
• Annual standardized testing
• College tours
• Concurrent transferable units at a local community college
• Graduation ceremony for Kindergarten, 8th and 12th grades
"Olive Crest is interested in serving families with various needs, and we feel that this program will do just that," says Olive Crest ISP principal Jesse Leyva, who has been a principal for 15 years and is a five-year veteran of the ISP school model. "In the traditional environment, there are some kids who are not allowed to work at an accelerated pace and others who are hurried; we plan to be sensitive and accommodating to both. We believe in serving kids from all backgrounds and doing so in a loving and caring manner."
###