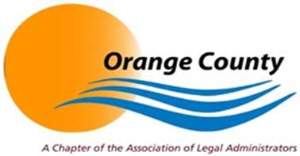 OC Legal Association to Host and Participate in Illumination Foundation Events to Benefit OC's Homeless Families
FOR IMMEDIATE RELEASE

SAN CLEMENTE, CA— With approximately 35,000 homeless people in Orange County, thousands of families will be helped by volunteers of the Orange County Chapter of the Association of Legal Administrators (OC-ALA) at the Illumination Foundation Health Care Expo on Sunday, November 4, 2012 at Saddleback Memorial Hospital located at 654 Camino de los Mares in San Clemente.
OC-ALA volunteers will participate in a day of serving the under-served OC population, to include vision exams, medical treatment, flu vaccinations, cholesterol and glucose checks, as part of the OC-ALA Community Connection program, a community service initiative that encourages the legal community to work together for local causes.
Throughout the summer and fall, OC-ALA has supported the Illumination Foundation, a nonprofit organization that addresses the crisis of homelessness in OC, through charitable events, including:
• Backpack Drive supporting Illumination Foundation children. Drop-off locations were hosted at major OC law firms including Hodel Briggs Winter LLP and Fitzpatrick, Cella, Harper & Scinto. OC-ALA donated over 150 backpacks.
• Silent Auction, October 9-11, 2012 at the ALA Region 5 and 6 Conference and Expo. Auction proceeds will benefit the Illumination Foundation. The auction will be held in the Exhibit Hall, which features ALA business partner products and services: http://www.alanet.org/region56/conf/Reg56Brochure.pdf
• Health Care Expo, November 4, 2012. A collaboration with the Illumination Foundation and several OC service organizations for a free health exposition at Saddleback Memorial Hospital: http://www.ifhomeless.org/news-events
"With approximately 28,000 children in Orange County living in unstable housing conditions, it was an honor for OC-ALA to support the Illumination Foundation in its recent backpack drive to prepare homeless children for the upcoming school year," said OC-ALA President Carolyn France. "It was a rewarding experience to partner with the Foundation for this worthwhile cause."
For more information, contact:
Jess Block, OC-ALA Publicist, jessblockpr@gmail.com, (909) 706-8525,
Carolyn France, OC-ALA President, cfrance@hbwllp.com, (949) 450-4428,
Sheryl Overman, Illumination Foundation Communications & Development Coordinator, soverman@ifhomeless.org.
ABOUT ORANGE COUNTY CHAPTER OF THE ASSOCIATION OF LEGAL ADMINISTRATORS (OC-ALA): OC-ALA is a membership association that provides educational and networking opportunities to improve the quality and competency of legal administrators. OC-ALA has more than 145 members in the Orange County Area and is a chapter of the Association of Legal Administrators, which consists of over 10,000 members worldwide. http://www.orangecountyala.org/
ABOUT THE ILLUMINATION FOUNDATION: The Illumination Foundation is a nonprofit organization that addresses the crisis of homelessness in Orange County through integrated services. http://www.ifhomeless.org
###