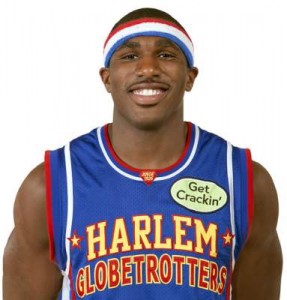 Hugh Nguyen, Orange County Clerk-Recorder
NEWS RELEASE,  For Immediate Release Feb. 11, 2014
Questions? Call (714) 834-2500
Harlem Globetrotters and Clerk-Recorder Hugh Nguyen  Team Up to Spread the Love on Valentine's Day
Harlem Globetrotters superstars Wun Versher and Thunder Law will be visiting the Orange County Clerk-Recorder's marriage unit at the Old County Courthouse in Santa Ana on Valentine's Day from 9:30 a.m. to 10:30 a.m. The Globetrotters will be helping Clerk-Recorder Hugh Nguyen host this year's Valentine's Day event.
The Globetrotters will be passing out red roses and welcoming couples looking to "tie the knot" on this special Valentine's Day. Clerk-Recorder staff has been working hard to ensure that customers experience a memorable wedding day.
"I am thrilled that the Harlem Globetrotters will be visiting the office on such a special day," Clerk-Recorder Hugh Nguyen said. "The superstar visitors and roses will add a memorable touch to this already special day."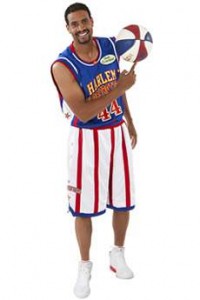 This year, the department will be offering extended hours and is accepting reservations for couples who wish to be married on Valentine's Day at the Old County Courthouse in Santa Ana and at the department's branch offices in Fullerton and Laguna Hills. All three locations will remain open until 5:00 p.m.
Appointments can be made by visiting our website at www.ocrecorder.com and using the online application and appointment system. Walk-ins will be assisted based on availability of ceremony rooms. For more information, please contact us at (714) 834-2500.
The Harlem Globetrotters are in Southern California to tip off their "Fan's Rule" World Tour.
They have engagements at the Honda Center on Feb. 15; the Staples Center on Feb. 16 and at the Citizens Business Bank Arena on Feb. 17. More information can be obtained at (818) 889-1085.
The County Clerk-Recorder provides a variety of public services, including: recording documents relating to real property transactions; maintaining and issuing copies of birth, death and marriage certificates; issuing marriage licenses and performing civil wedding ceremonies.
The department additionally files Fictitious Business Names and Notary Public oaths and bonds.
The department also oversees the Orange County Archives.
###