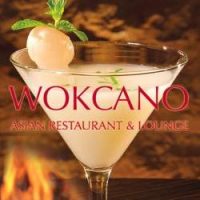 Irenia Restaurant, the itinerant Filipino pop-up restaurant by Chef Ryan Garlitos, has opened in the Santa Ana in the space that used to be The North Left (which was itself The Crosby before that), according to the OC Weekly. Irenia is open at 400 N .Broadway, in Downtown Santa Ana.
Garlitos has aspired to open his own restaurant named for and honoring his grandmother's soulful Filipino cooking. Born and raised in Orange County, he honed his culinary prowess at such renowned and respected local eateries like Slapfish and Taco Maria, according to Irenia's website.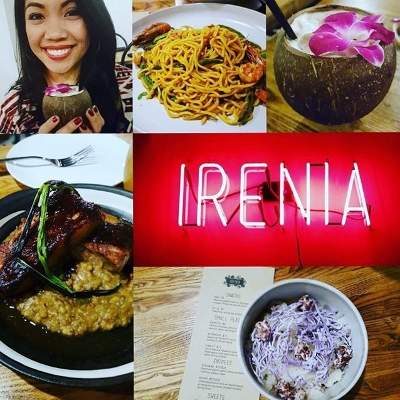 Irenia will be serving dinner Tuesday through Saturday this week. Their hours are: 5:30 pm- 10:30 pm Tuesday-Thursday, 5:30 pm -11:00 pm Friday & Saturday and the kitchen closes at 10pm each night.
Wokcano is also open now in Santa Ana, at the MainPlace Mall, on Level 2 of the old Macy's men's furniture wing next to Ashley Furniture.
Wokcano is a contemporary Asian Restaurant and Lounge venue featuring fresh sushi and creative maki rolls as well as modern riffs on traditional fare. Wokcano offers guests a broad and savory tasting tour of popular Asian cuisines. Innovative signature incorporating the vivid regional and multicultural currents that make up modern Asian cuisine highlight the menu and are available for delivery, take out, and corporate dinning, according to their website.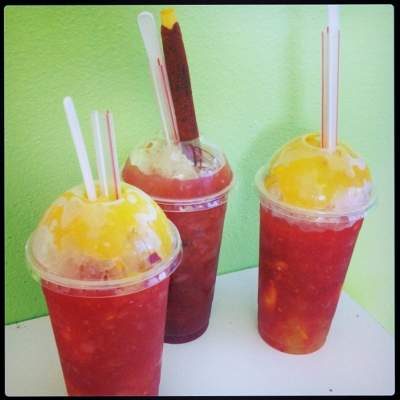 El Raspadito, a Mexican shave ice shop based in Riverside, has now opened a store in Santa Ana, according to the OC Weekly. El Raspadito serves 18 flavors of raspados (shaved ice) that include cucumber, coffee, strawberry, and egg nog. They also serve tostilocos. Check out their Yelp reviews here. Judging from their Yelp pics it sure looks like their offerings are beverages made of shaved ice with fruit and flavorings.

Doner G is coming soon to the CityPlace, located in north Santa Ana, across from the MainPlace Mall. They offer Turkish and Mediterranean food.