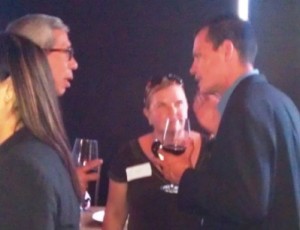 The City Council has approved a new ordinance aimed at simplifying the permit process for restaurants and other night-time businesses that want to offer entertainment, according to the O.C. Register.
According to the Voice of OC, the new rules include:
A new entertainment permit.
Public hearings for conditional use permits sent directly to the Planning Commission, thus eliminating the requirement for zoning administrator approval.
Elimination of requirements for site plan review applications.
Reduction of the size of stores exempt from an alcohol sales over-concentration rule from 20,000 to 10,000 square feet.
A standard set of conditions so "everybody plays by the same rules."
The City Council's Safety Committee recommended that entertainment be permitted until 4 a.m., and that new bars – whether they sell food – can be established, so long as they are not within 500 feet of a school, park or another bar.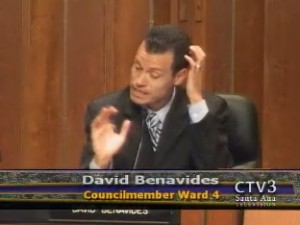 As we wrote in an earlier post, Councilman David Benavides, a member of the Public Safety Committee, was the one pushing to keep the bars open until 4 a.m.  He told the Register that "the 4 a.m. option would allow people who had been drinking to sober up before driving home, and spread over a couple of hours the departure of patrons from the downtown."
That almost sounds reasonable until you consider that Benavides also was pushing to do away with the kitchen requirement – in other words he is okay with bar patrons getting plastered until the wee hours, with no food in their stomachs.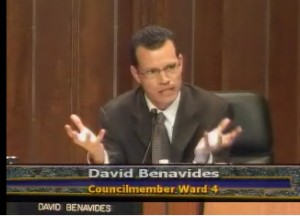 Benavides also recommended modifying the proposal further to create a downtown zone for bars, and to lessen the buffer from 500 feet to 250 feet.
It is hard to believe that a "Public Safety Committee" would make such outrageous recommendations!
In the end, the council adopted the new rules, and without the public safety committee additions, which is good news as Benavides and company clearly went too far.
Even the Voice of OC agreed – "Lowering the distance rule and eliminating the food requirement would allow new bars in the downtown and reverse an effort in the 1980s to toughen rules on liquor licenses and close downtown bars seen as causing crime."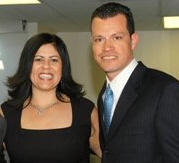 Councilman Sal Tinajero also objected to the crazy Benavides agenda and in a shocker former drug dealer Michele Martinez ended up sounding like the voice of reason – she noted that during the late night hours the city has fewer  than 20 police officers on patrol and raised concerns that later bar hours would limit their ability to respond to calls in other areas.
Kudos to Latino Health Access and the other organizations that objected to this new ordinance on the grounds that we already have too much alcohol in our city.  I agree and if you read our Daily Santa Ana Crime Reports you know that our city is teeming with DUIs, acts of Domestic Violence and other crimes directly related to alcohol abuse.  Thanks to our City Council that situation just got worse, but thank God they rebuffed Benavides' loony agenda.