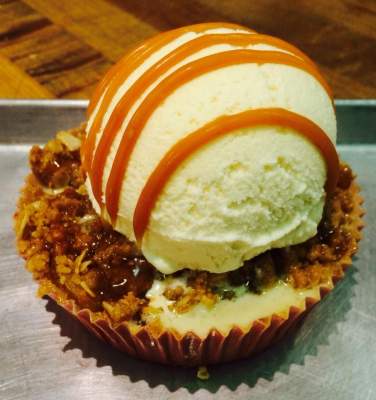 There are several new restaurants opening up in Santa Ana, according to the O.C. Register.
One new restaurant is already open – Panini Cafe, at the MainPlace Mall.   They sell healthy Mediterranean food.  I have visited the Irvine location several times.  Their chicken kabob lunch is the bomb!   But their panini sandwiches are also very good and I love their lentil soup!
El Mercado Modern Cuisine: The operators behind the two Anepalco's restaurants in Orange are opening a new fine dining concept in downtown Santa Ana. Executive Chef Daniel Godinez, who blends Mexican and French cuisine at Anepalco's, is developing the El Mercado menu. El Mercado will be a full service restaurant, with a modern approach.  Scheduled to open by the end of March. Will be located at 301 N. Spurgeon St.
Blackmarket Bakery: Pastry chef Rachel Klemek said she'll have an expanded menu of "savories, plated desserts and brunch options" at her new bakery in downtown Santa Ana. She also plans to serve beer and wine. Construction is expected at the end of the month in the Santora Building on Broadway. Will be located at 211 N. Broadway.
Eat Chow: Construction and permit delays have moved this project to late spring. Eat Chow is a no-frills bistro that puts a fine-dining spin on classic American cuisine. The 70-seat Santa Ana restaurant will be the largest of Eat Chow's locations and the first with a full bar. Will be located at 313 N. Bush St.
Portola Coffee Lab: The hipster Costa Mesa coffeehouse is expected to open four more cafes this year.  The Costa Mesa makeover includes moving the coffee roaster to a central facility in Santa Ana. The new roasting facility will supply the cafes and the company's growing list of wholesale clients. Portola will also be opening a new cafe at the Fourth Street Market in downtown Santa Ana.
I wish that more family restaurants would open in Downtown Santa Ana.  Most of the restaurants opening up in DTSA are not affordable for the families that live in our city.  Imagine how awesome a Spaghetti Factory would be in one of our historic downtown buildings?