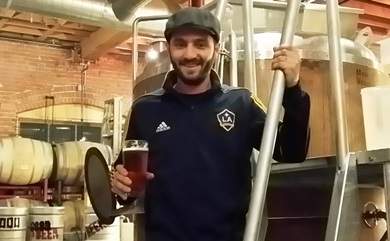 When Sean Mill heard that the UCI Alumni Association was trying to find a local craft brewery to develop an "Anteater Ale" he immediately thought of a new business that had been approved by the Santa Ana Planning Commission he serves on.
Mill is himself an anteater and as it turns out so is Brandon Fender, the owner and founder of the Good Beer Company – a craft brewery that has opened in Downtown Santa Ana.
Fender started brewing his own beer, at home, as a hobby but he grew to love the process so much that he opened The Good Beer Company, in Downtown Santa Ana, on September 2014.  He has a degree in Sociology from UCI but taught himself how to make great beer.
I met with Jeff Minhas, the Executive Director of the UCI Alumni Association, and several of their members, this week on Wednesday night, as they gathered to taste the awesome "Anteater Ale" that Fender developed for them – after Mill connected Fender with his fellow Anteaters.  Plans are in the works to make Anteater Ale available at UCI sporting events and at their on-campus eateries.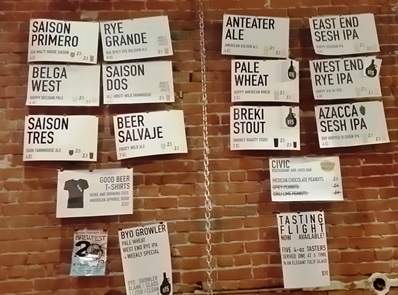 I tasted the Anteater Ale and found it to be a delicious beer that goes down easy.  It has notes of toasted bread and a pleasant nuttiness derived from the malt.  I also tried their "Saison Tres" beer which was a darker beer and was also fantastic.  It was fermented with their house saison yeast, known for its fruity esters. They used a lot of dark malts in this beer giving it a lot of bitter dark chocolate and dried fruit flavors.
The Good Beer Company's Tasting Room offers customers an opportunity to "see the brewing process in action, smell the aromas of beer production, and taste the finished product in a beautifully assembled space with history and character unlike any other brewery tasting room," according to their website.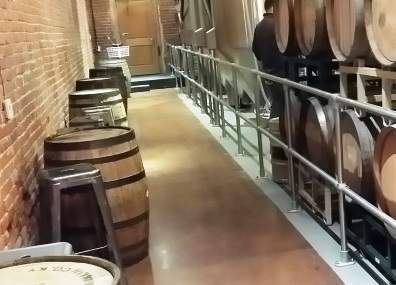 The Tasting Room is bound by brick walls and exposed wood ceilings that date back to the 1880's. The building was originally a livery, housing horses on the first floor while allowing ample hay storage on the second floor. During the 1900's, the building was used for a variety of uses including a general store. By the 1980's, the building had been abandoned, with boarded up windows and pigeons sleeping in the attic. In 2004, the Rosenow Spevacek family purchased 309 W 4th St and spruced up the space to create a contemporary office space. Finally, in 2014, The Good Beer Company moved into the first floor, adding a 15-barrel copper-clad brewhouse, four stainless steel fermenters and a small tasting room.
The brewery in Downtown Santa Ana features a 15-barrel copper clad JV Northwest brewhouse that was originally built in the early 1990's. According to legend, the brewhouse was built for a brewery called Hops in La Jolla and had a brief run at the Mission Brewing Company in San Diego before The Good Beer Company purchased it and installed it in Santa Ana.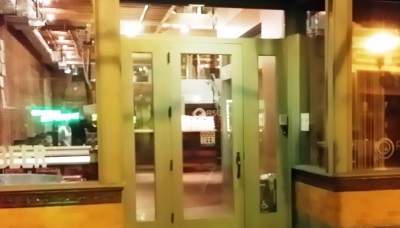 The offices of RSG, a consulting company with many years of experience in redevelopment, are still located at this location, above the brewery operation.  Imagine working above a brewery!  I'm not sure I would ever get any work done!
The Good Beer Company is open on Wed./Thu. 5-9 pm, Fri. 5-10 pm, Sat. 12-10 pm and Sun 12-8 pm.  They are located at 309 West Fourth Street, in Downtown Santa Ana, at the intersection of West Fourth Street and Broadway, next to North Left.
Beer prices range from $3 for a half pint to $5 for a pint.  They also will fill up your own container (called Growlers).  Try their Tasting Flight special which is five 4 oz. tasters served one at a time in an elegant tulip glass.  Beer choices include a range of American ales and Belgian beers.
You are welcome to pick up some food at one of DTSA's local restaurants and bring it with you to the Good Beer Company to accompany the fantastic craft brews you will be tasting.
The Good Beer Company is selling their brews to local restaurants.  As you might imagine they are gaining in popularity every day!