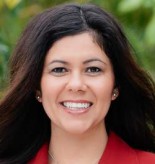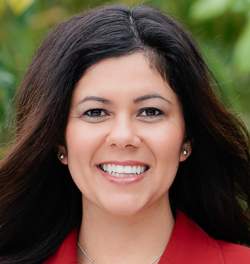 Santa Ana Mayor Pro Tem Michele Martinez is proposing at the next Santa Ana City Council meeting that an Independent Review or Citizen Review Board be set up to review police force incidents, procedures and policies and to make recommendations to the City Council.
Martinez has submitted this item to the City Council as an 85A agenda item:
85A. DIRECT STAFF TO ESTABLISH AN INDEPENDENT REVIEW OR CITIZEN REVIEW BOARD TO REVIEW POLICE FORCE INCIDENTS, PROCEDURES AND POLICIES AND MAKE RECOMMENDATIONS TO THE CITY COUNCIL – Mayor Pro Tem Martinez
Martinez has come a long way since admitting to selling drugs in our city when she was a teenager. She completed a criminal justice degree at CSUF – despite dealing with dyslexia (unlike former Councilman Roman Reyna who dropped out of high school rather than deal with his own dyslexia).
Martinez made headlines a few years ago when she was running for Mayor. At the time her half-brother was arrested on a probation violation and Martinez never forgave then-SAPD Chief Paul Walters. She claimed at the time that arresting her half-brother was meant to embarrass Martinez and hurt her political campaign. Walters told me that was simply untrue as he had no idea that the half-brother was even related to Martinez (they have different last names).
Martinez has also been victimized by crime in our city. I was on the phone with her one day when a teen on a bike grabbed her purse and made off with it. They never found him. Regrettably her I.D. and house keys were in that purse as well as a police badge – every Council Member at the time received a police badge with their name on it. Martinez also had a very expensive bike that was stolen a few years ago.
The only problem I have with this proposal is that some members of the City Council will likely pack the proposed Review Board with leftist crazies who are anti-police. The police in our city generally are not the problem. The gangs are. Most of the time when the police shoot someone it is a gang member who is running away from them or who is threatening their lives.
Here is a tip for you folks who are gangbangers – if the police order you to stop why don't you do what they ask you to? Don't put your hands behind your back or in your pockets! Put your hands on your head, kneel down and put your face on the floor and you will be just fine. Better yet – don't commit crimes – don't abuse drugs – don't try to beat up or shoot other gangbangers or residents. If you want to be a thug guess what? You just might end up getting plugged. No amount of citizen review will save you then!