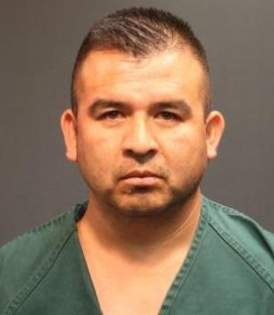 Carlos Sanchez Hernandez, 42, of Santa Ana, pleaded guilty to two misdemeanor counts each of indecent exposure and child annoyance, according to the O.C. Register.  He was sentenced to 68 days in jail and placed on three years of informal probation.
Between 7:15 a.m. and 7:30 a.m. on or around March 3, 2014 and June 4, 2014, Hernandez was accused of driving a white van near the location of Godinez Fundamental High School in Santa Ana and Carr Intermediate School in Santa Ana. He was accused of parking his van along a curb on St. Andrew Street near King Street located between the two schools.
Hernandez allegedly was masturbating inside his van while staring and making eye contact with two high-school aged female students. The students contacted the SAPD, who investigated this case, and arrested Hernandez on July 30, 2014, as we previously reported.