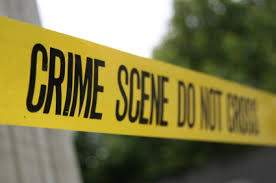 A man was attacked and beaten up by four men during an attempted robbery at the 1600 block of East 4th Street at 8:50 p.m., according to the O.C. Register.
The man was walking home when he was surrounded by the four men, who demanded cash. The victim told them he had no money and they reacted by striking him from behind with what might have been a baseball bat.  Then they set upon him, punching him repeatedly before they ran off west on 4th St.
The victim was badly injured but he managed to walk a short distance to his home, where his family called the SAPD.
The victim ended up at a local hospital with lacerations to his face and head.  His wounds are said to be non-life-threatening.
The SAPD did not provide a description of the suspects.
If you know anything about this incident please call the SAPD at 714-245-8665.
This incident happened a few blocks north of the SAUSD's headquarters, which is also near Villa Fundamental Intermediate School and Remington Elementary School as well as the Santa Ana Zoo at Prentice Park, in Ward 1, which is represented by Mayor Pro Tem Vince Sarmiento.