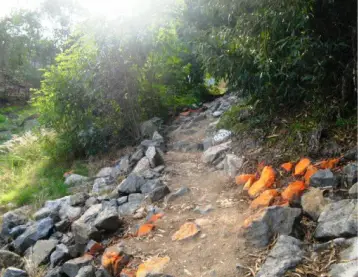 Bruce Bauer, a Santa Ana resident who has been one of our top leaders with regard to finishing the "missing link" of the Santiago Creek Bike trail updated this situation via email today.  He said that consultants have come in and made proposals to the City of Santa Ana on the bike trail plan and that the City is looking for our input.
The City of Santa Ana is hosting two open houses for residents to review and comment on concepts and recommendations contained in the city's draft update of the General Plan Circulation Element and ways to improve neighborhoods, housing affordability, and mobility as part of the General Plan Housing Element.

The open houses will be held on:
• Saturday, April 27, from 9:30 a.m. to 12:00 p.m. at the Southwest Senior Center, 2201 W. McFadden Avenue, and
• Thursday, May 9 from 6:00 p.m. to 8:00 p.m. at the Santa Ana Senior Center, 424 West Third Street.
The Circulation Element contains new and exciting proposals for the city's streets, bike routes and sidewalks.
This is by no means a slam dunk!  I don't trust our City Council to do the right thing.  We need to let them know that we want this bike trail finished!
Click here for more info.