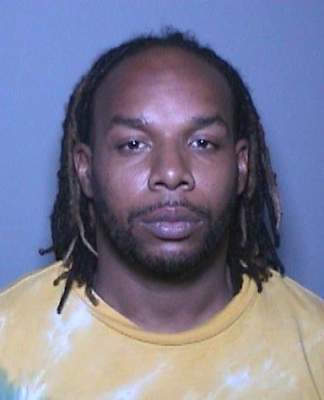 SANTA ANA, Calif. – A 35-year-old man was sentenced on February 27, 2020 to 180 days in county jail and four years of formal probation during a brawl at Disneyland's Toon Town in which he attacked several family members in front of several children, including his own. The melee was witnessed by other park guests and captured in a video that was widely shared on social media.
"The Orange County District Attorney's Office does not tolerate domestic violence or child endangerment anywhere," said Orange County District Attorney Todd Spitzer.
Avery Desmond Edwinn Robinson, of Las Vegas, pleaded guilty to a court offer of one felony charge of corporal injury on a spouse or cohabitant and thirteen misdemeanors relating to assault, criminal threats, battery, and child abuse and endangerment. The District Attorney's Office objected to the court offer.
On July 6, 2019, Robinson attacked his sister, brother-in-law, and his girlfriend while at Disneyland with his family. Robinson endangered his child and three other children who accompanied the group. As the family was escorted out of the park by Disneyland security, Robinson assaulted a Disneyland employee with his vehicle while later threatening to kill members of his family as he drove out of a parking structure.
In addition to formal probation and a jail sentence, Robinson was also ordered to complete a 52-week Batterer's Treatment Program containing a parenting component. Furthermore, Robinson was ordered to pay restitution and complete 8 hours of community service.
Robinson was originally charged with five felony charges and nine misdemeanors.
Robinson's sister, Andrea Nicole Robinson is facing five misdemeanor charges, including four misdemeanor changes of battery for attacking her brother Avery, his girlfriend, and a Disneyland employee. She is also facing one count of misdemeanor assault for attacking her brother's girlfriend.
Andrea Robinson, 40, of Compton, faces a maximum of 2 ½ years in jail if convicted on all counts.
Daman Petrie, 44, of Compton, is facing one misdemeanor count of battery. Petrie, who is married to Andrea Robinson, is accused of punching Avery Robinson's girlfriend in the face during the melee.
Daman Petrie faces a maximum of six months in jail if convicted.
Several Disneyland guests repeatedly intervened in an attempt to stop the violence, including picking up at least one of the children in the group to get the child out of harm's way and putting Avery Robinson in a chokehold.
The family was asked to leave Disneyland and escorted by Disneyland security back to a parking structure to retrieve their vehicles.
While in the structure, Avery Robinson is accused of attempting to hit a Disneyland employee with his vehicle and threatening to kill his sister Andrea and her husband Daman while simulating a gun with his hand and pointing at the couple.
Deputy District Attorney Elizabeth Nevers of the Family Protection Unit prosecuted this case.