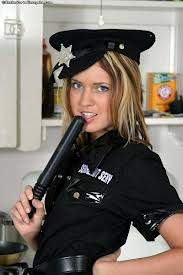 I got a tip yesterday from an anonymous source who said that the Santa Ana Police Department is dealing with a harassment scandal that will dwarf what happened when former Santa Ana Councilman Carlos Bustamante got arrested after allegedly harassing women at his workplace at the County of Orange.
According to my source, a female SAPD commander was locked out of the SAPD HQ after numerous complaints about her behavior with other female cops.
As you might imagine I am going to have a tough time getting anyone at the SAPD to corroborate this story.  But if it is true it bodes ill for the current interim Police Chief, Carlos Rojas.
I am told that the female commander in question was hired during the tenure of our last Police Chief, Paul Walters.  But Rojas is in charge now and if all this is true it wall fall on him to clean up the mess.
Police officers are highly protected by state laws so unless the OCDA files charges we may never get to the bottom of any of this.