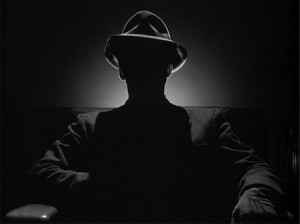 Several sources in and around Santa Ana's City Hall are reporting that the City of Santa Ana has suspended their search for a new city manager.  I am told that this was also conveyed to a reporter from the Voice of OC today.  However, another source reported that there is no suspension.  The truth is likely somewhere in between…
My sources said that an argument will be made that conducting a national search for a new city manager is too expensive and that we ought to just roll with interim City Manager Paul Walters, who also serves as our Chief of Police, to save money.
The downside of this however is that the defacto city manager is now none other than longtime assistant to the last city manager, Jill Arthur.  Apparently Walters is leaning on her a lot – and she is now effectively running the 8th floor.
That Arthur is in the catbird seat is beyond disconcerting.  All the other "Reamers" are gone.  She needs to be gone too – and soon.  I urge the Council Members to reject this talk of suspension and give Arthur the boot instead.  That ought to save some money, considering she pulls down a fat check in the high six figures.
Will Santa Ana Mayor Miguel Pulido get three more votes to make the suspension a reality?  That is hard to say.  I can see some of the other Council Members going down that road, due to the city's budget issues, but I cannot see Pulido getting four votes to agree to suspend the search.  These are tough times for Pulido, who no longer can ring up automatic votes among the increasingly rebellious Council Members.
Two Council Members who won't vote to suspend the search are Michele Martinez and David Benavides, who are going forward with a community forum on Thursday night, to discuss the city manager search with local residents.  Click here for details.
I am also hearing that there will be a special meeting of the Santa Ana City Council this week, possibly on Thursday night, to discuss the City Attorney search.  It sounds like Mayor Pro Tem Claudia Alvarez is having a royal cow about the Latina candidate – accusing her of having been involved in MEChA and being a Cesar Chavez supporter.  Huh?  Isn't Alvarez a Democrat?  Why are those negatives to her?  She is starting to sound like a Republican – or a Usual Suspect.  No bueno!
Alvarez has also alleged that the Latina candidate, who is the General Counsel for a large school district up north, is a friend of Assemblyman Jose Solorio.  Who isn't?  He is an affable guy and an influential member of the State Legislature.
I am hearing however that the rest of the City Council likes the Latina candidate – but that they are now haggling over money.  I hope she doesn't get too greedy and just accepts the best offer they send her way.  We could use someone who believes in civil rights in our City Attorney's office!