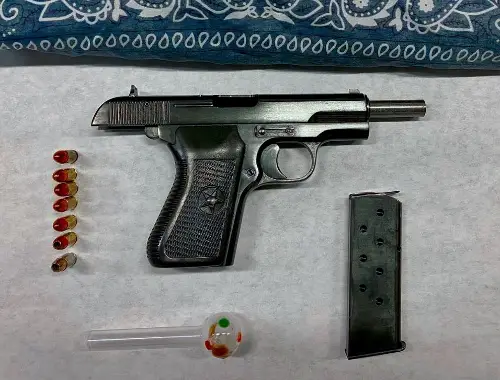 A Westminster police officer conducted a traffic stop in the area of Goldenwest St. and Garden Grove Blvd. on Saturday night.
The driver was discovered to be a convicted felon and a documented gang member who was also on probation.
The police officers located a loaded handgun inside the glovebox as well as drug paraphernalia on one of the passengers.
The driver was arrested for numerous charges including felon in possession of a firearm and later transported to Orange County Jail. The passenger was arrested, cited, and released for possession of drug paraphernalia.