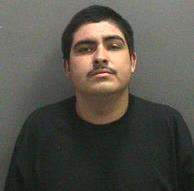 Santa Ana Police Department
Advisory: Fugitive wanted in robbery series arrested in Mexico
Arrested – Wanted Suspect: Ernesto Guerra (20)
Detectives obtained information that suspect Ernesto Guerra was hiding in the city of Jalisco, Mexico with the assistance of the U.S. Marshals Service and the Mexican law enforcement authorities. Suspect Ernesto Guerra was arrested and brought back to Santa Ana, where he was booked for the robbery series.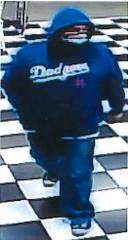 Original Synopsis: In early 2014, Guerra and three other gang members from Ontario were involved in a series of
commercial armed robberies throughout Santa Ana, Anaheim, and Garden Grove. Three of the four suspects are in custody and Guerra remains outstanding. Both above mentioned residences have been checked. Guerra knows he is wanted.
A warrant was granted for Ernesto Guerra reference the robbery series.