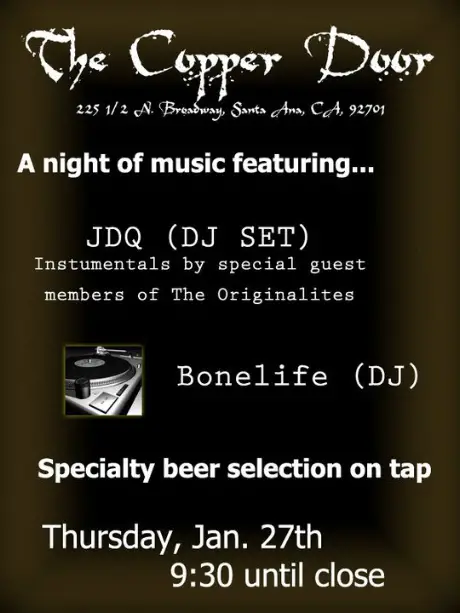 Enjoy free music tonight, Jan. 27, at Downtown Santa Ana's the Copper Door. JDQ is playing a DJ set, with Peter Fontes and Mike Belk from The Originalites on drums and sax, respectively.  The fun starts at 9:30 pm, until closing.
Opening up the night is resident powerhouse DJ, BoneLife, spinning a mix of all types of chiller tunes on the turntables.
The Copper Door offers an excellent selection of premium beers and a variety of nuts to snack on.
The Copper Door is located at 225 1/2 N. Broadway, in Downtown Santa Ana.  Click here to check out their Facebook page.