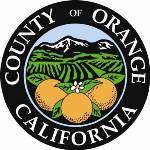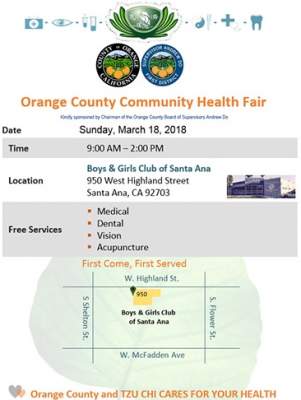 Chairman Do Sponsors Health Fair in Santa Ana
Representing the largest population of CalOptima recipients, Chairman Andrew Do championed CalOptima, our county organized health system, to conduct the most extensive member health needs assessment in the agency's 22-year history.
That assessment revealed areas in need of improvement. The results found that 41% didn't see a dentist because of cost, 25% didn't have or know of a dentist, 28% said it takes too long to get an appointment, among other findings.
In direct response, Chairman Do is partnering with the Tzu Chi Foundation to host a Health Fair in Santa Ana. Free services will be offered on a first-come-first-serve basis and include medical, dental, vision, and acupuncture.
The health fair will be held March 18, 2018, from 9:00 am to 2:00 pm at the Boys & Girls Club of Santa Ana located at 950 West Highland Street, Santa Ana CA, 92703.