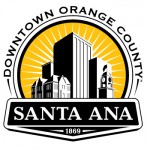 City of Santa Ana
Community: FIVE YEAR STRATEGIC PLAN NOW AVAILABLE ONLINE IN SPANISH & VIETNAMESE
SANTA ANA, CA (July 10, 2014) – The City of Santa Ana's Five Year Strategic Plan is now available in English, Spanish & Vietnamese.
The Strategic Plan was adopted in May 2014 and the adoption of this plan marked a major milestone for both the City and the community which began in 2012 with the adoption of the Sunshine Ordinance.
The Strategic Plan provides a clear statement of where the City is going and how it intends to get there. It includes a vision, the mission of the organization, guiding principles, a set of multi-year goals that guide decisions, objectives and strategies for each goal, and a plan for implementation and accountability.
Members of the public are encouraged to view the document by visiting the City's website at http://santa-ana.org/strategic-planning/.
###