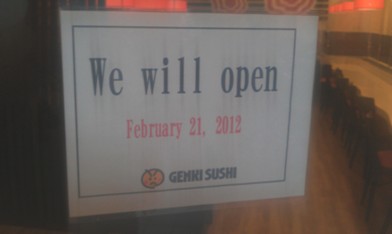 Genki Sushi is opening their first Orange County restaurant at the Westfield MainPlace Mall, in Santa Ana, on February 21, 2012.  They are located on the first floor, over by JC Penney, on the north end of the Mall.
Genki Sushi is a chain of conveyor belt sushi restaurants established in 1990 in Japan. The chain expanded to include locations in Japan, Hong Kong, Singapore, Hawaii, Seattle and Kuwait.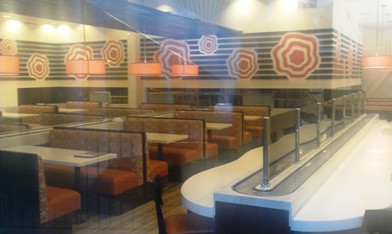 Ranked amoung the top Kaiten Sushi restaurants in the world, Genki Sushi has an important mission –  to provide an authentic sushi experience, infused with traditional Japanese essence, and specially tailored to a global audience.
Click here to preview their menu.  They are not yet on Facebook, but the Westfield MainPlace Mall does have a Facebook page, here.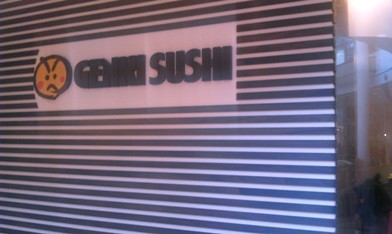 According to the OC Weekly, "the chain is known for conveyor-belt sushi and low prices; most dishes are $1, $1.50 or $2, and a few of the special dishes, such as udon and chawanmushi, are $3. You pay according to what you take off the belt."
This location was designed by A.T. Design.  It was closed today, but I was able to take pictures through their windows.  It looks fantastic!