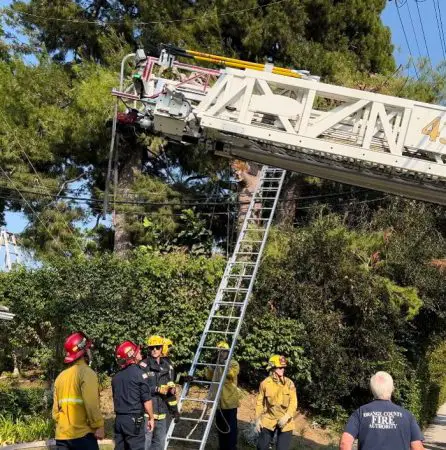 Neighbors called 911 at 4:52 p.m. this Saturday when they heard landscapers in a tree yelling for help after reportedly contacting electrical wires while working near La Limonar Rd/Arroyo Ave in unincorporated Tustin.
Firefighters arrived to find two adult males in a tree holding a third adult male who was unresponsive. FF's quickly conducted a precision technical rescue with an aerial ladder while also keeping everyone safe.
Who will you vote for in the Santa Ana Mayoral Election in November?
OCFA firefighter paramedics treated and transported one adult male patient in critical condition.
No other injuries were reported.