A Santa Ana woman accused by the SAPD of hitting and killing a 26-year-old Santa Ana man, Christopher Chavez, when he was walking in a crosswalk at Bristol Street and Central Ave. on April 20 at around 2:15 a.m., has been arrested, according to the O.C. Register.
Tracy Clapp, 36, was arrested on Saturday night after she was involved in a police pursuit, in a stolen car, and got into a fight with the police officers.
Clapp allegedly got out of her car after the accident on April 20, and saw that Chavez was injured. But she did not stop to help him. Instead she took off and has been wanted by the police ever since.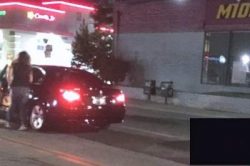 A witness took a photo of Clapp before she left from the scene of the accident. A $20,000 reward was then offered for anyone who could help to identify the suspect, Clapp.
But Clapp tried to make it difficult for the police to find her. She looked very different from the picture taken by the witness. She was blue contact lenses, dyed her hair bright pink and got a ridiculous face tattoo, according to the SAPD.
Chavez, a drum line instructor at Saddleback High School in Santa Ana, was studying to become an emergency medical technician at Orange Coast Community College. On the night of the accident he was walking with the right of way, as he headed to a nearby Denny's restaurant to eat. He ended up being declared brain-dead after he was taken to Orange County Global Medical Center.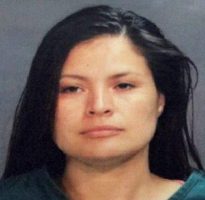 Clapp remains in the hospital where she is recovering from her fight with the police – and a bite form a heroic police dog. She is expected to be charged with several crimes, from the hit and run to fleeing from the police and fighting with them. She is looking at a number of felonies including vehicular manslaughter, felony hit and run and assault on a police officer.
Clapp was captured after officers found that she was in southeast Santa Ana. She was seen exiting a house and then getting into a stolen car. Police officers then tried to pull her over but she sped off. She eventually resorted to running on foot, but the police officers, and their dog, took her down.
No one has shown an interest in the $20K reward. Most folks just wanted to see Clapp caught and brought to justice.
Chavez's family donated his organs to help others so he could "live on in other people."