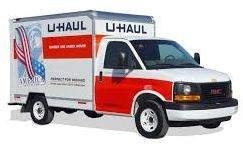 The Beaumont family was moving from California to Arizona but when they spent the night at the La Quinta Inn in Santa Ana, on Sunday, May 22, their U-Haul truck, containing all their belongings was stolen, according to ABC News.
Inside this truck was nearly everything they owned, save a few things that were in the trunk of their car, according to the family's Go Fund Me page.

The truck has "minor collision damage to the left rear wheel well" and Arizona license plates — AG38205, according to the Fountain Valley Patch.
The family can replace the items they lost but they are desperate to get back the pictures and family heirlooms that were in the stolen truck, including their wedding album.