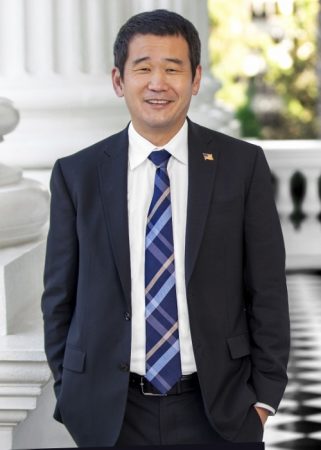 State Senator Dave Min (D-Irvine) announced his Senate Bill (SB) 286 advanced out of the Senate Elections Committee. The bill would require elections for seats on the Orange County Board of Education—the most important body for K-14 education in the county—to be held during the November general election.
"This bill is based on a very simple proposition," Min said. "The Orange County Board of Education is an important governmental institution, and therefore elections for this body should take place during the general election when most voters are actually participating, rather than during lower turnout primary elections, as is the practice today. Orange County is one of only five counties in California that holds its County Board of Education elections during the primary. SB 286 would bring Orange County in line with the rest of the state and ensure greater voter participation in selecting the trustees for the OC Board of Education. I am grateful to my colleagues for joining me in an effort to boost civic engagement, strengthen local elections, and bring more people into the democratic process."
Across California, the overwhelming majority of county offices of education hold elections for elected office in the November general election. From the county boards of education that had candidate elections in 2020, 42 boards (89%) appeared on the November general election ballot. Only five county offices of education, including the Orange County Board of Education, held candidate elections on the March primary ballot in 2020.
The differences between primary and general election turnouts in Orange County is massive. In 2020, for example, 818,021 voters participated in the primary election, as compared to 1,546,570 votes in the general election, a nearly twofold increase. Turnout differentials are particularly pronounced among racial and ethnic minorities, immigrants, and young people.
This week, the bill passed out of the Senate Education Committee on a 5-2 vote and passed out of the Senate Committee on Elections and Constitutional Amendments on a 4-1 vote. The bill will next be considered by the Senate Appropriations Committee.