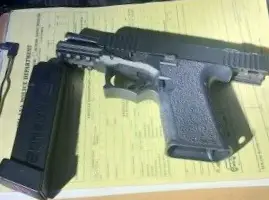 While conducting a traffic stop, SAPD police officers made contact with the driver and he was exhibiting signs of being under the influence of a narcotic and/or alcohol.
The driver was removed from the vehicle and a loaded 9mm Ghost Gun was located in plain view under his seat.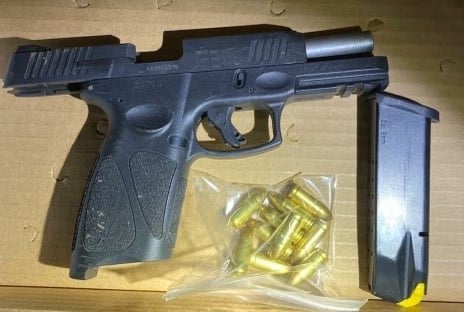 SAPD Directed Patrol officers developed information on an illegal gambling establishment at the Sunshine Motel. During the investigation, Directed Patrol officers corroborated with Vice detectives and authored a search warrant for two rooms at the motel.
Officers responded to the location and served the search warrant without incident.
As a result, officers located a loaded 9mm firearm and four illegal gambling machines inside one of the rooms.