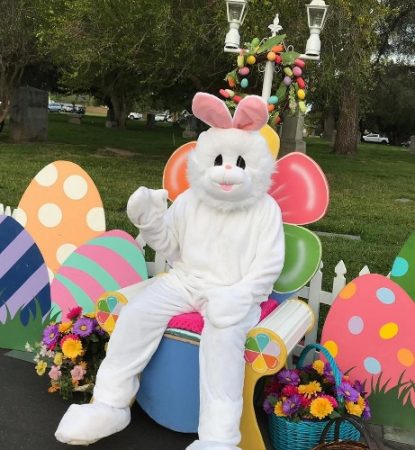 Santa Ana, CA — Fairhaven Memorial Park & Mortuary in association with CBMC (Christian Business
Men's Connection) of Orange County will host its 28th annual Easter Sunrise Service at 6am on Sunday,
April 17th in front of the Historic Mausoleum in Fairhaven Memorial Park.
Pastor Adam Altermatt will be sharing the Message of Easter and Pastor Drew Smithson will be
giving the Invocation and Benediction, both are from Orange County Assembly of God Church in Santa
Ana.
Set against the backdrop of the Historic Mausoleum within Fairhaven's beautiful park-like setting, our
sunrise service will be presented live accompanied by music from RAISE Gospel Choir, under the
direction of Chris Wade and comprised of talented musicians from all over Southern California.
Gates will open at 5:30 am, transportation is available from parking area to service venue. The Service is
from 6:00 to 7:00 am. Refreshments will be served and there will be a white dove release and special visit
from the Easter Bunny, who will have treats for the kids.
All are welcome to attend – Come join us on this glorious morning to Celebrate Easter!
---
Founded in 1911, Fairhaven Memorial Park is Orange County's most beautiful full service mortuary,
crematory, cemetery and flower shop. Fairhaven offers a wide range of pre-need and at-need services
provided with care and compassion. Fairhaven is dedicated to celebrating the individual, providing
services that are as unique and wide-ranging as the people they celebrate.