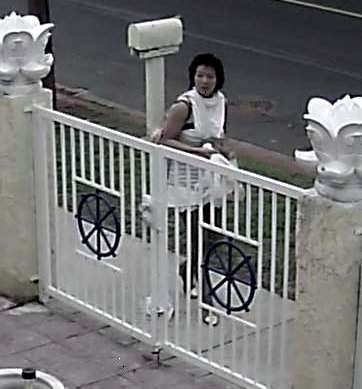 Santa Ana Police Department
Advisory: Detectives Request Public's Assistance in Identifying a Woman Who Vandalized Buddhist Temple
The Santa Ana Police Department was contacted by the Hong Tich Buddhist Temple after they located surveillance video of an unknown woman throwing glass bottles at statues of Buddha located at the front of their temple. Since 12/16/14 the temple has experienced a total of eight incidents of glass bottles being smashed at the front of the temple causing damage to the statues.
The female depicted in the photos was observed throwing bottles at the statues on three separate occasions during various hours of the day. It is believed she may be involved in the additional incidents.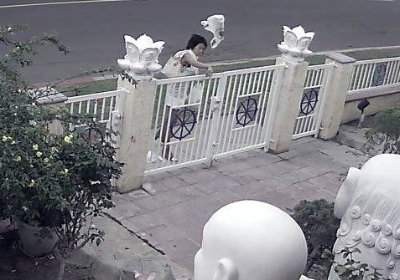 The additional incidents occurred on the following days: 12/18/14, 12/25/14, 12/30/14, 12/31/14, 01/02/15, 01/05/15, and 01/06/15.
The suspect is described as a Female Asian 25-40 years old, 115-130 lbs., 5'2 to 5'5, short dark hair.
Anyone with information on the identity of the female suspect is asked to contact Detective A. Gonzalez at 714-245-8732 or Orange County Crime Stopper at 1-855-TIP-OCCS.
###