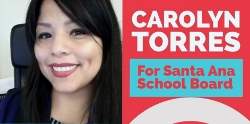 SAUSD School Board candidate David Benavides had no choice but to file a police report when someone called the company that is handling his mailers, Mailing Pros and pretended to be Benavides.
The caller told the folks at Mailing Pros that he was David Benavides and he proceeded to ask questions about the campaign mail plan that Mailing Pros had been hired to execute on Benavides' behalf.

The caller then said he had forgotten how many mail pieces had been ordered and asked how many total pieces were planned.
This sort of behavior is called social engineering – and yes it is highly illegal. Fortunately the folks at Mailing Pros did not fall for it. They called Benavides' political consultant and he called Benavides.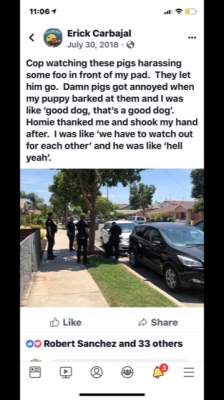 Benavides and his consultant then ordered a caller identification and lo and behold the phone that was used to make the call belonged to a fellow named Erick Carbajal. Who is he? Well he is the longtime boyfriend of Carolyn Torres.
Torres is perhaps the most liberal candidate for the open SAUSD School Board seat that Benavides is also running for, in the upcoming Nov. 5 Special Election. She is a union teacher in Anaheim and while the Santa Ana teacher's union did not endorse her many of their most liberal and extreme members support her.
Did Torres know what Carbajal was up to? Who knows? But it is a bad look.
You can read the Huntington Beach police report for yourself here.