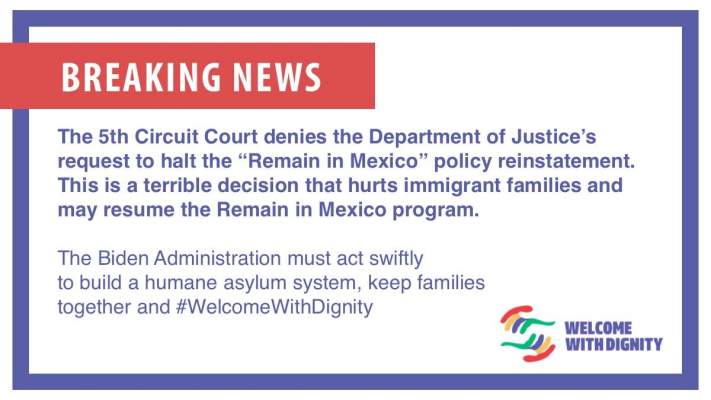 Late last week U.S. District Judge Matthew Kacsmaryk ordered the Biden Administration to reinstate the effective Migrant Protection Protocols (Remain in Mexico), stating that DHS "failed to consider several critical factors" before ending the program. The Judge stated that the Biden Administration acted arbitrarily and capriciously in ending the program this past summer.
Here is the official response from the Biden administration:
The Department of Homeland Security respectfully disagrees with the district court's decision and regrets that the Supreme Court declined to issue a stay.
DHS has appealed the district court's order and will continue to vigorously challenge it.
As the appeal process continues, however, DHS will comply with the order in good faith.
Alongside interagency partners, DHS has begun to engage with the Government of Mexico in diplomatic discussions surrounding the Migrant Protection Protocols (MPP).
DHS remains committed to building a safe, orderly, and humane immigration system that upholds our laws and values.
DHS continues to process individuals in accordance with U.S. law and our mission.
Pursuant to the CDC's Title 42 public health order, DHS continues to expel single adults and families encountered at the Southwest Border.