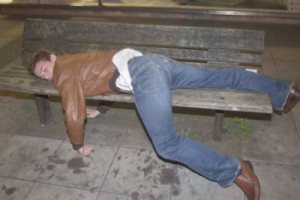 California Supreme Court Rules Party Hosts Who Require Payment of Cover Charge Can Be Liable if Underage Drinkers Harm Selves or Others
By: OC Supervisor Todd Spitzer
This week, the California Supreme Court ruled that party hosts who ask their guests to pay a cover charge to enter a gathering may be held legally responsible if an underage drinker then hurts himself or others. The ruling was unanimous, sending a clear message that underage drinking has led to many potentially dangerous and/or fatal situations. The court's rationale was that a cover charge amounts to a sale of alcohol – and state law creates liability for the sale of alcohol to those that are underage.
Underage drinking and underage drinking and driving continue to be an epidemic here in Orange County. According to the California Department of Motor Vehicles, there were nearly 1,000 underage drinkers who were convicted of misdemeanor DUIs in Orange County in 2010. The California Highway Patrol has found that there were 150 people underage drinkers who caused serious bodily injury or death in a DUI collision in Orange County in 2010.
This California Supreme Court ruling is a milestone in the area of underage drinking prevention and DUI prevention efforts. Such a ruling may pave the way for local jurisdictions to continue looking into such laws as the social host ordinance – a local ordinance which would hold social hosts liable for providing alcohol to underage individuals at their home/residence/property. Currently, eight Orange County cities have a pure social host ordinance: Garden Grove, Huntington Beach, Irvine, La Habra, Laguna Beach, Laguna Hills, Mission Viejo, and Orange. Other cities have expressed interest in proposing a social host ordinance. Six California counties currently have a county social host ordinance: Contra Costa, San Bernardino, San Diego, Santa Barbara, Santa Clara, and Ventura Counties.
Supervisor Spitzer continues to be a champion of DUI prevention efforts. The social host ordinance has been recognized by the Orange County DUI Task Force as one of four DUI prevention best practices. The other best practices are: DUI check points and saturation patrols, responsible beverage service, and educational efforts. Supervisor Spitzer brought a proposed social host ordinance to the Orange County Board of Supervisors in December of 2013. This ordinance did not pass at the County level. Supervisor Spitzer will continue efforts to educate those on the merits of a social host ordinance.