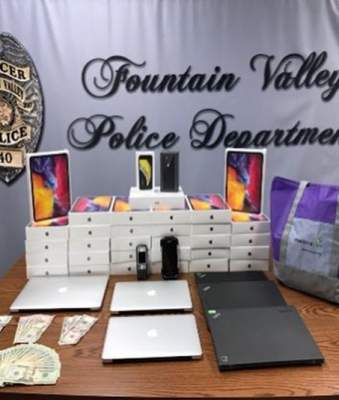 Fountain Valley, July 30 – On July 22, 2020, Fountain Valley Police Department Officers responded to Memorial Care, located in the 17900 Block of Brookhurst Street, where they took a report reference a commercial burglary.
The initial investigation revealed a male suspect, later identified as Mitchell Starbuck, a 36-year-old resident of Huntington Beach, pried a door leading to the IT Department.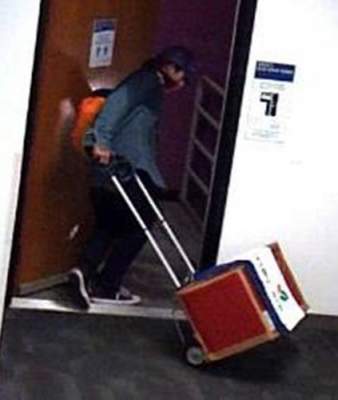 Once inside, Starbuck ransacked the interior and stole the following: 44 Apple iPad Pro's, 2 Apple MacBook's, 2 Apple iPhones, and several other electronics valued at over $50,000.
A records search revealed Starbuck was on active parole and had an outstanding no bail warrant.
On July 28, 2020, FVPD Detectives located Starbuck in the City of Irvine while driving the same vehicle used in the commission of the burglary.
During a subsequent search of the vehicle, FVPD Detectives located 32 of the stolen iPads, MacBook's, iPhones, and several other stolen electronics all belonging to Memorial Care.
The recovered items in the vehicle were valued in excess of $41,000.
Starbuck was arrested and booked into the Orange County Jail for numerous felony charges including commercial burglary, grand theft, conspiracy, possession of stolen property, and the no bail warrant. (DR# 20-23494).